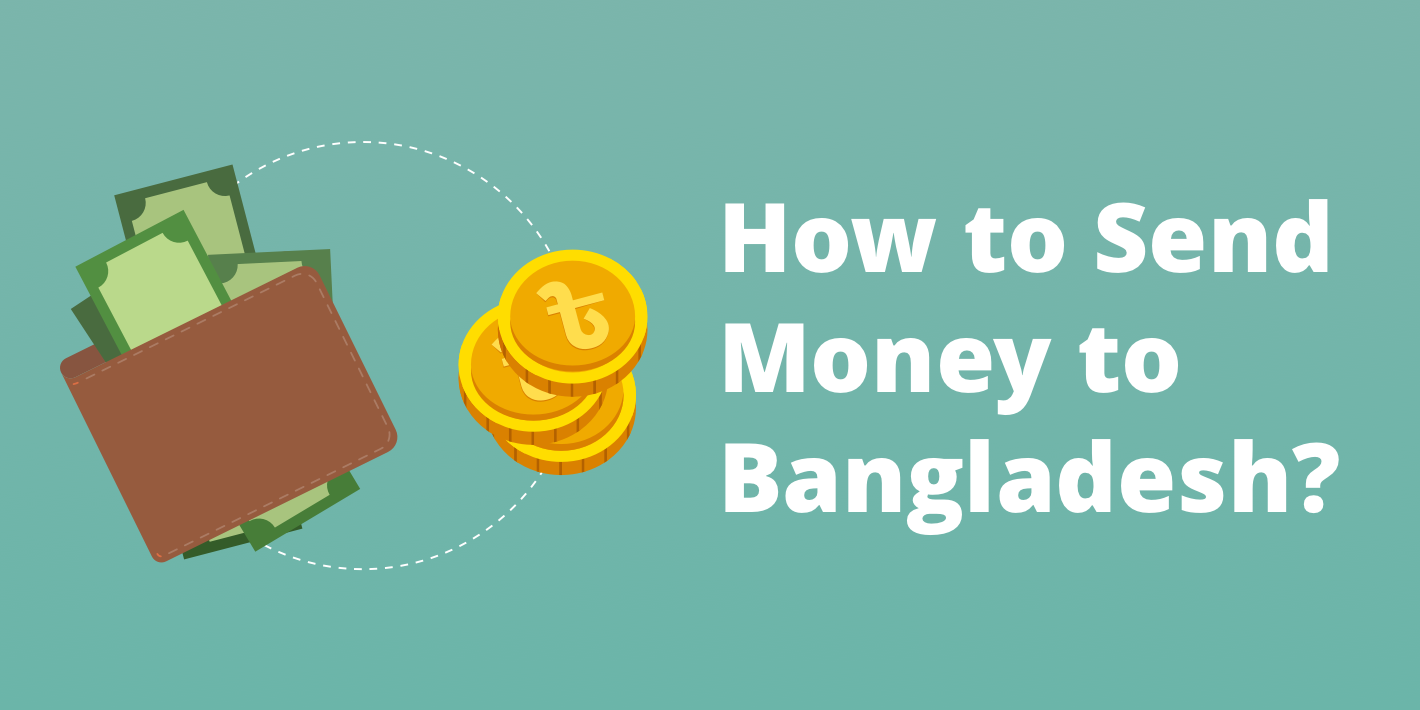 Bangladesh is placed on the 9th place in the top countries which receive money from abroad. The report states that in 2015 almost 15 billion US dollars were sent to Bangladesh. Because of the political issues that do exist, Bangladesh faces the problem with migration. Mostly, money comes from those countries where people immigrate to. These are India, Saudi Arabia, the United Arab Emirates.
It was noticed that there are many investors and foreign companies that enjoy working with Bangladeshis even remotely.
We suppose you are searching for the best way to send money abroad. We suggest reading the following blog posts related to clear descriptions of TransferWise, Western Union, PayPal, and Payoneer.
Before you search for the information about how to send money to Bangladesh, you should take into account the following points!
The minimum per transaction
There are many ways to send money to Bangladesh such as payment providers, apps, banks. When you are going to send money to bank account, or you are going to find the best send money app, check the minimum available to be sent. The idea is that you may find various ways to send money that allow you to send small amounts and even bigger ones at once.
Fees and exchange rates
The fees and exchange rates are very significant. Try to find the best rate to send money to Bangladesh. When there is a big discrepancy between fees and exchange rate, it's not good. There are cases when low exchange rates mean high hidden fees and vice versa.
Processing speed
If you need to send money within hours or even minutes, the best money transfer to Bangladesh can be the one which pays attention to a higher speed of processing. As a result, you may be charged more. It is acknowledged that bank transfers need days for delivery.
Transfer options
It depends on the ways to send money you enjoy the most. You can send money to Bangladesh over the phone, using an app, going to a specific provider location. We suggest considering searching for information about how to send money online.
Customer service
It may sound priceless to approach the customer support service if there are some issues with the transfer. Thus, pay attention that the company you send money with has a great support service such as phone, email, and chat.
Pick up options
The sender states the way the recipients will receive the money. Thus, the recipient can withdraw funds using a bank account, a bank card or by picking up cash.
Which are the ways to send money to Bangladesh?
Online money transfers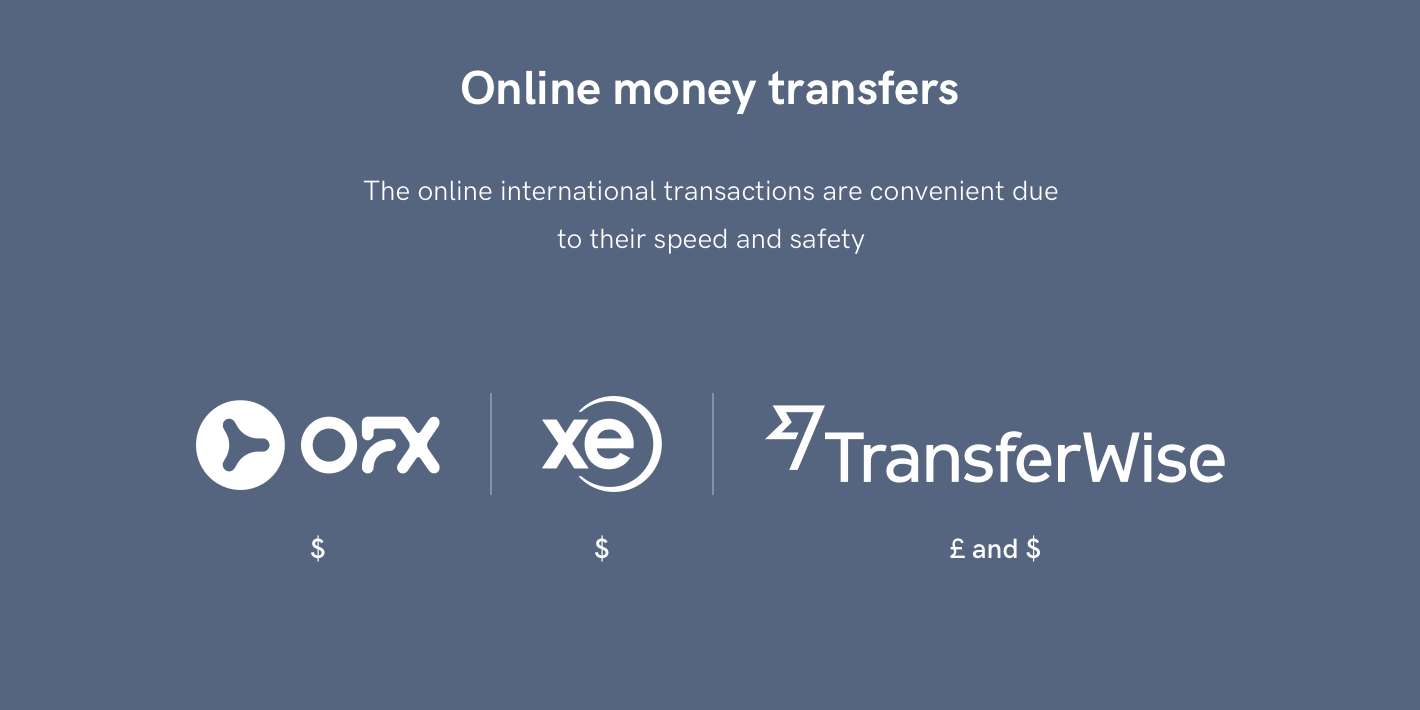 The online international transactions are convenient due to their speed and safety. For instance, if you are in the UK you can go to TransferWise and send money from their website. The delivery is estimated to be to 1-2 days and the fee is around 1%. The pleasant thing is that when you are going to send money to Bangladesh online with TransferWise, the first 3000 pounds are fee-free to be sent.
It is to be noticed that when you are searching for information related to the best way to send money to Bangladesh from USA, you will see that TransferWise, OFX, XE will be always placed on the list.
Foreign exchange brokers
This is a good choice when it comes to searching for how to transfer money to Bangladesh. It is quick and secure.
International payment providers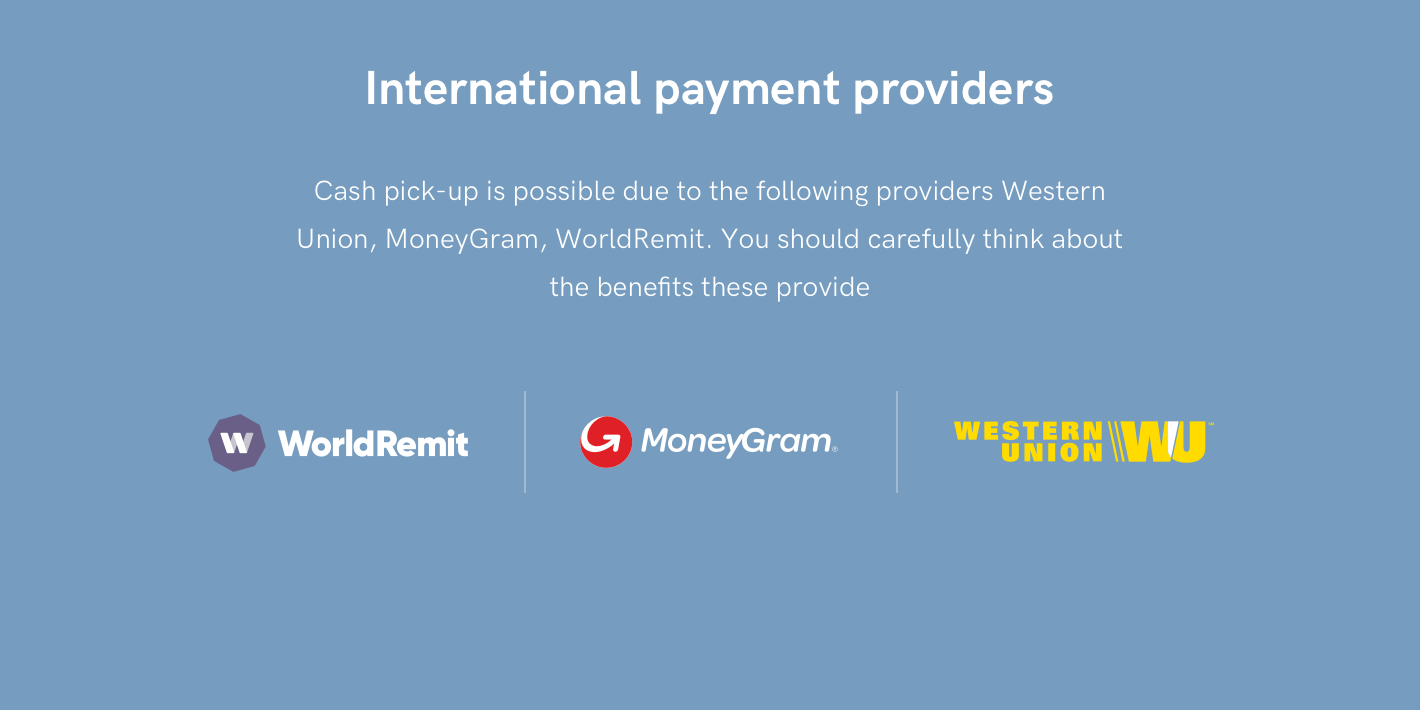 Cash pick-up is possible due to the following providers Western Union, MoneyGram, WorldRemit. You should carefully think about the benefits these provide.
There are opportunities to use apps when you are going to find the best way to send money to Bangladesh. For instance, you can try using Xoom and Azimo. The delivery speed is also very quick.
Bank transfers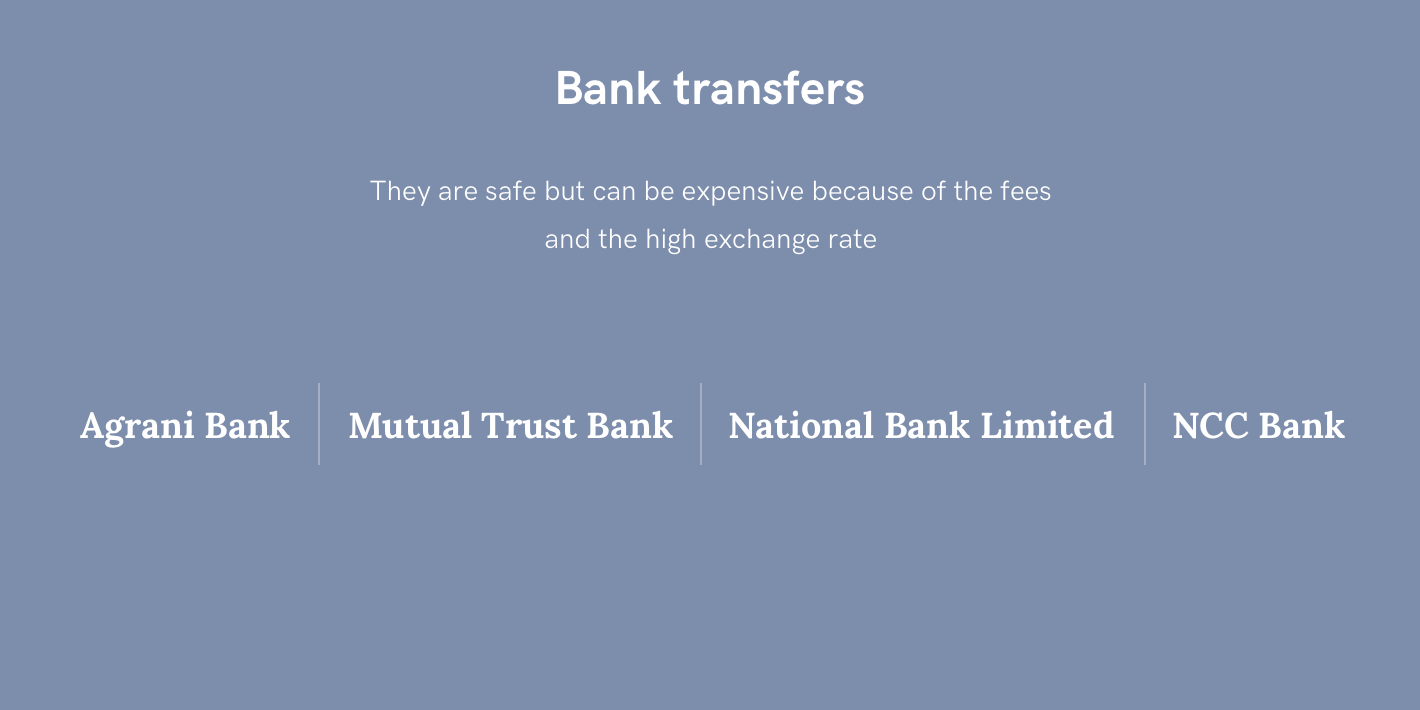 They are safe but can be expensive because of the fees and the high exchange rate. Especially, for large amounts of money, the transfer can be expensive. It is estimated that around 7% of the total amount is charged. Some examples of banks are Agrani Bank, Mutual Trust Bank, National Bank Limited, NCC Bank, etc.
How to send money to Bangladesh in 4 quick steps?
Check if the Bangladesh Taka (BDT) exchange rate is convenient for you. Compare it with the currency you are going to send.
Select the best option which is available to send money to Bangladesh.
Depending on your needs, you should select the way to send money, e.g. delivery speed, reviews, price.
Be ready to provide the necessary information while filling in the transaction form regarding your and the recipient's profile.