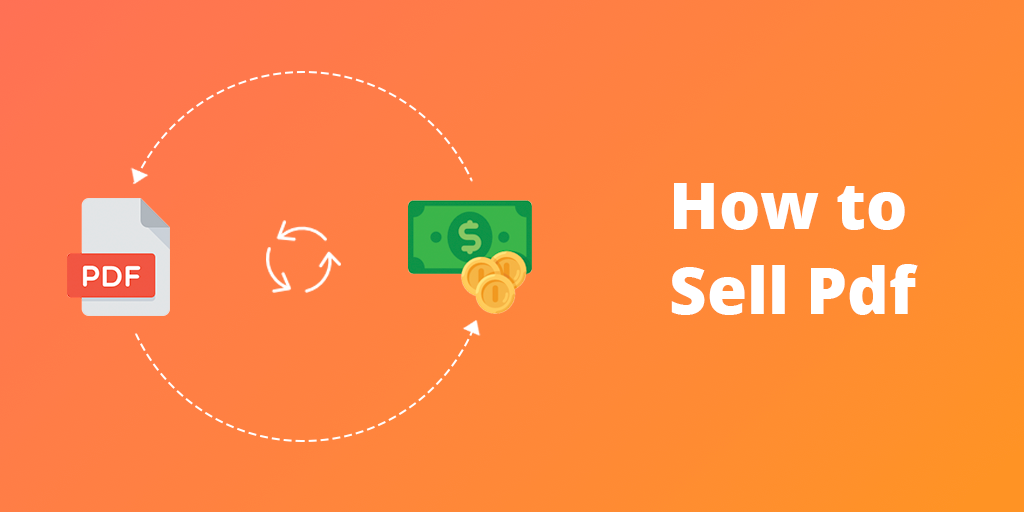 PDF stands for Portable Document Format, which involves a type of file format that goes well with most of people's computers, notebooks, and smartphones. This is a great plus because you can open it anywhere and anytime. If there are some issues with the font or letters, PDF will automatically convert it in such a way that you will be able to open it.
There are 8 steps when starting to sell PDF files
 1. Create the PDF files and save them in such a way that they will turn out to be available for Adobe Reader or for other readers. There is an opportunity to convert various files to PDF and sell them.
2. The content of your file should be designed to be compatible with printers and paper formats. According to Smallbusiness, the setting for the file needs to be suitable for a page size of 8 ½ inches by 11 inches.
 3. Craft an SEO-oriented section on your website using keywords.
4. Test the file even if you are using the WYSIWYG (What You See Is What You Get) program. Do so until you get the variant you are hoping your customers acquire. If there are some troubles, such as text spaces, or misfitting size, do not hesitate to correct them and edit PDF files.
5. Place the steps related to the way of getting the file. You can opt to insert a PayPal button to complete the order. After checking the invoice, the customer will get the digital product.
6. You can promote your file in 2 ways. Don't forget to organize the information in a pleasant-to-eye manner.
through your own website;
via a website that supplies you with all the needed tools that will guide you gradually.
7. Select an online editor that will serve you as a store for your file. Sign the agreement with the editor who will protect your copyright and will upload your file.
8. Work on marketing (or even watermarking) to direct traffic to your file.
You need to make safe your PDFs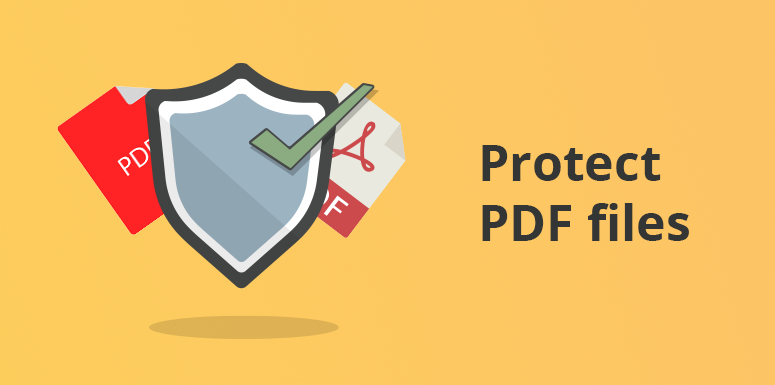 1. After you have created your file, many online choices become available to protect it. For instance, one of the free variants is PDF2go.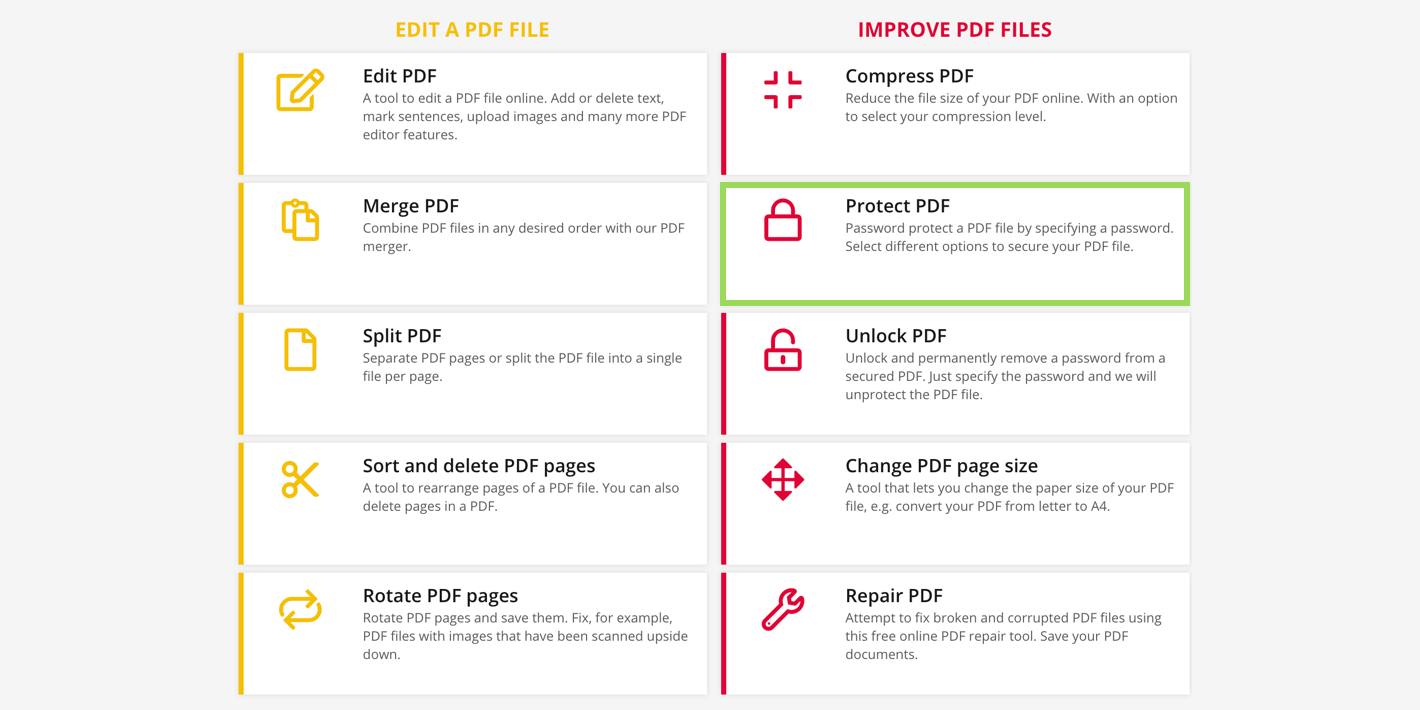 2. Protect it.
3. Upload your file.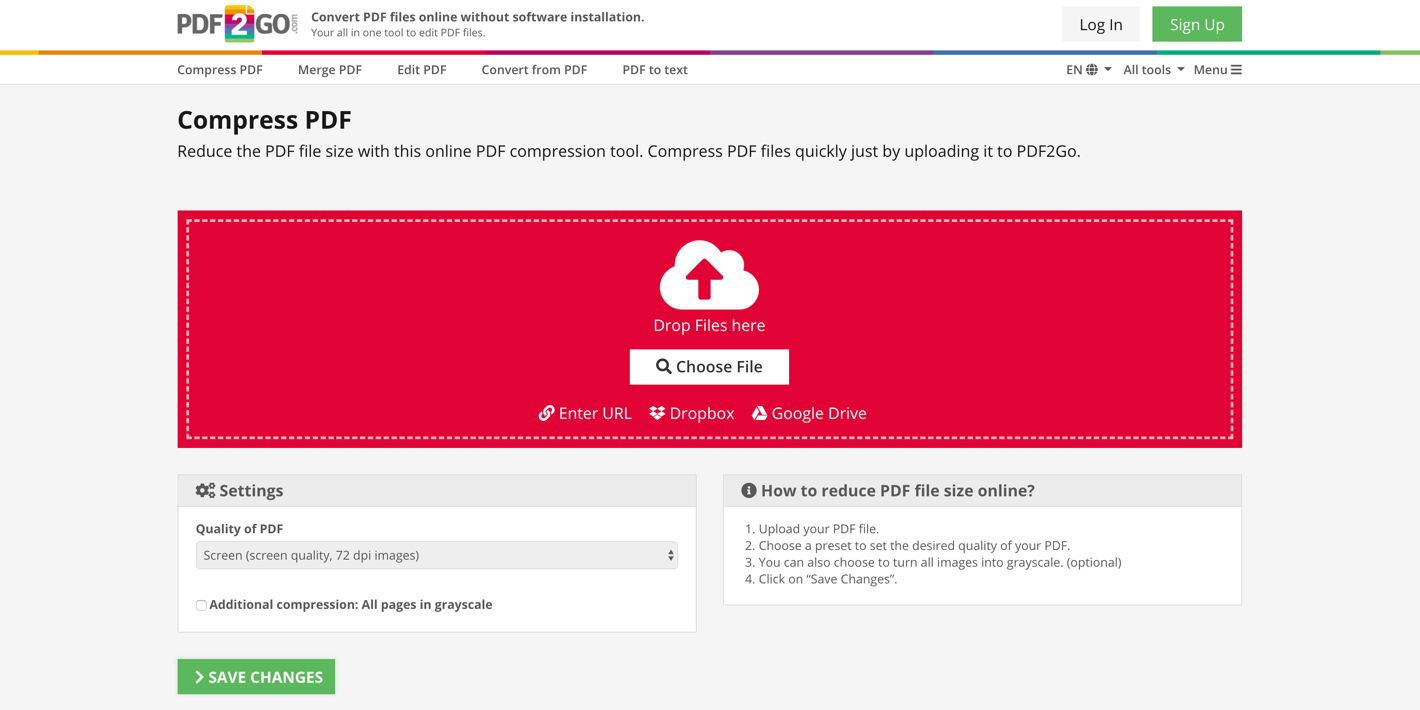 4. You can set a password for your document (in case it is confidential) in order to forbid the mass access.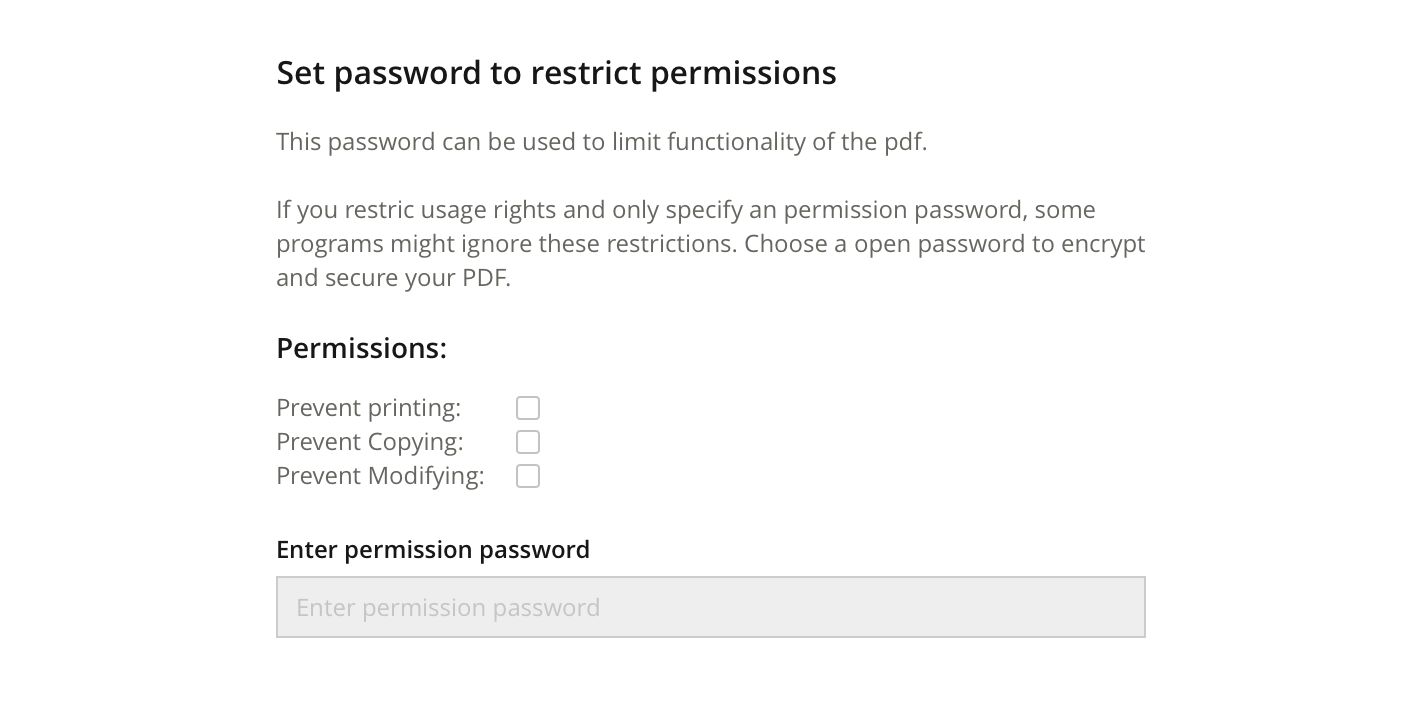 5. Save your copyright by inserting a secure password. When someone tries to change something in your document, the system will require the password.