Features
Track your time easily anytime and anywhere.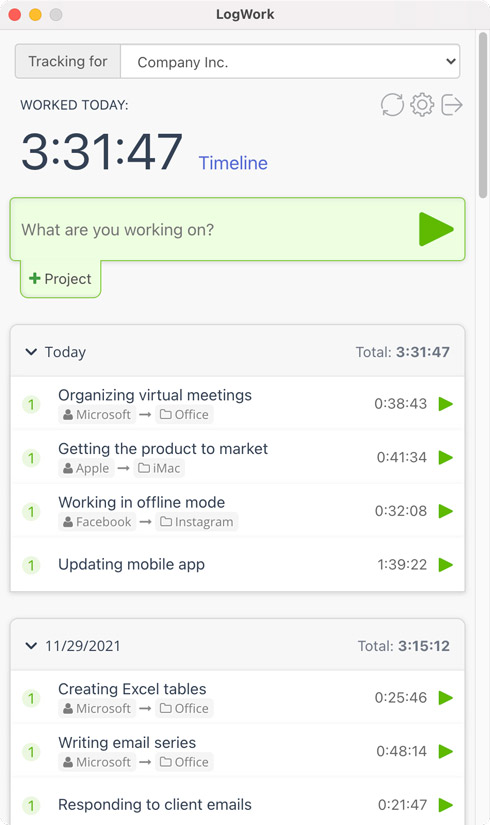 Desktop Software for Mac & Windows
The stand-alone desktop software greatly enhances the features of the browser-based time tracker service. This is the intuitive time tracker software for your own needs and your team. The most notable functions exclusive to the software application are:
Offline support with auto-sync
Idle time detection
Auto-start time tracking
Auto-pause if the user is idle
Taking random screenshots*
Tracking app usage*
Tracking web usage*
Tracking activity & idle time*
*if enabled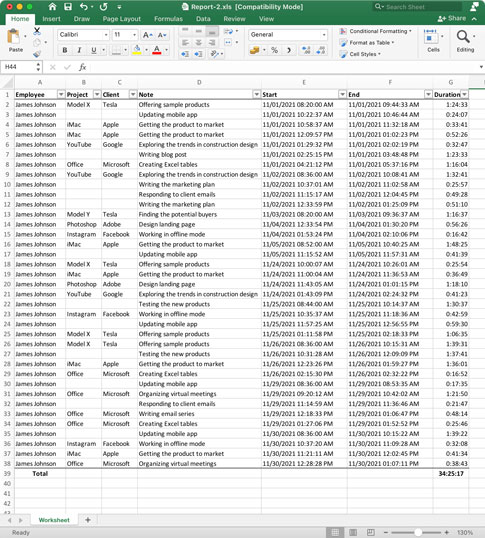 Export any timesheet to Excel or PDF format.
In a few seconds, you can filter your reports and create various exportable timesheets suited to your needs.
Date range filter
Export employee timesheets
Export timesheets for clients
Export project timesheets
Export timesheets by task
Export reports for easy printing
Integrate with your favourite tools
Connect LogWork with the apps you use every day.
More than 74 integrations through the browser extension!
And more than 3000+ integrations with Zapier.
Know everything about employees' work.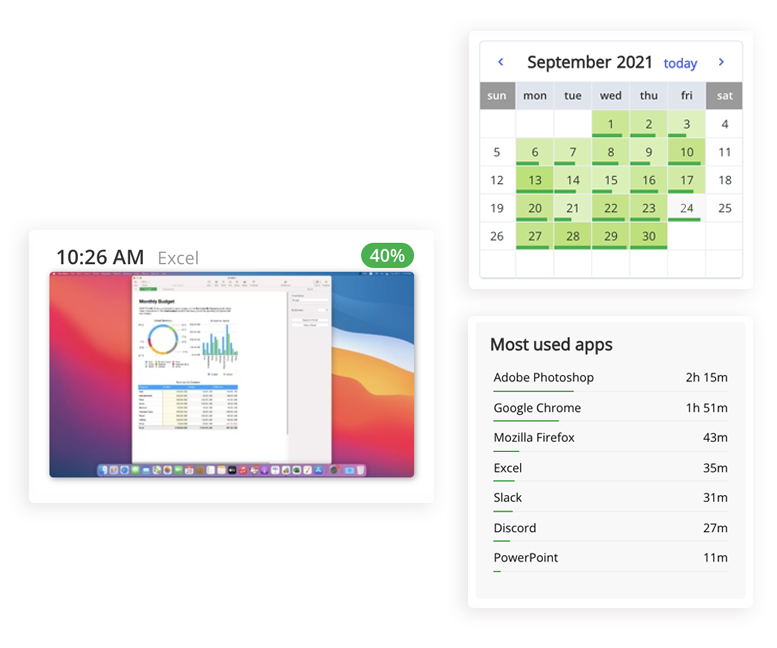 Productivity
Screenshot monitor
Monitor in real time the team's daily activity, employees' productivity, track their app and web usage. Customize the time tracker and enable or disable monitoring features individually for each member in your team.
Overview on hours spent
Insights into employees' work patterns
Monitor unexpected days off
Detect possible delays of projects
See who is working right now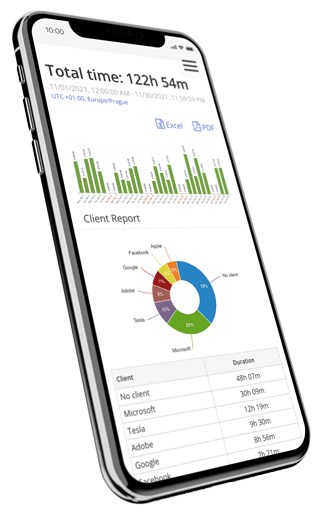 PURE & FAST
Mobile-friendly
Time Tracker App
Track easily your time on your desktop, tablet, or on your smartphone! Track your team performance, monitor their working time, and generate timesheet reports on any mobile device anytime and anywhere.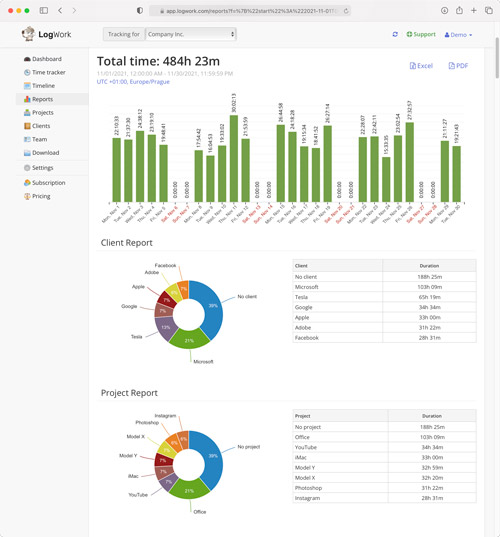 Customized & Unlimited
Generate timesheet reports automatically.
No more mistakes that cost you money in your timesheets with incorrect duration, dates, and time. Create a colorful timesheet automatically, no more manually created timesheets and calculations!


Excel timesheet reports
PDF timesheet reports
Employee reports
Client reports
Project reports
App usage reports
Web usage reports
Task note reports



Remote work is our future.
COVID-19 era changed our lives definitively.
COVID-19 era changed how we live and how we work.
LogWork software is more than a time tracker.
It's a way of working remotely, anytime and anywhere.