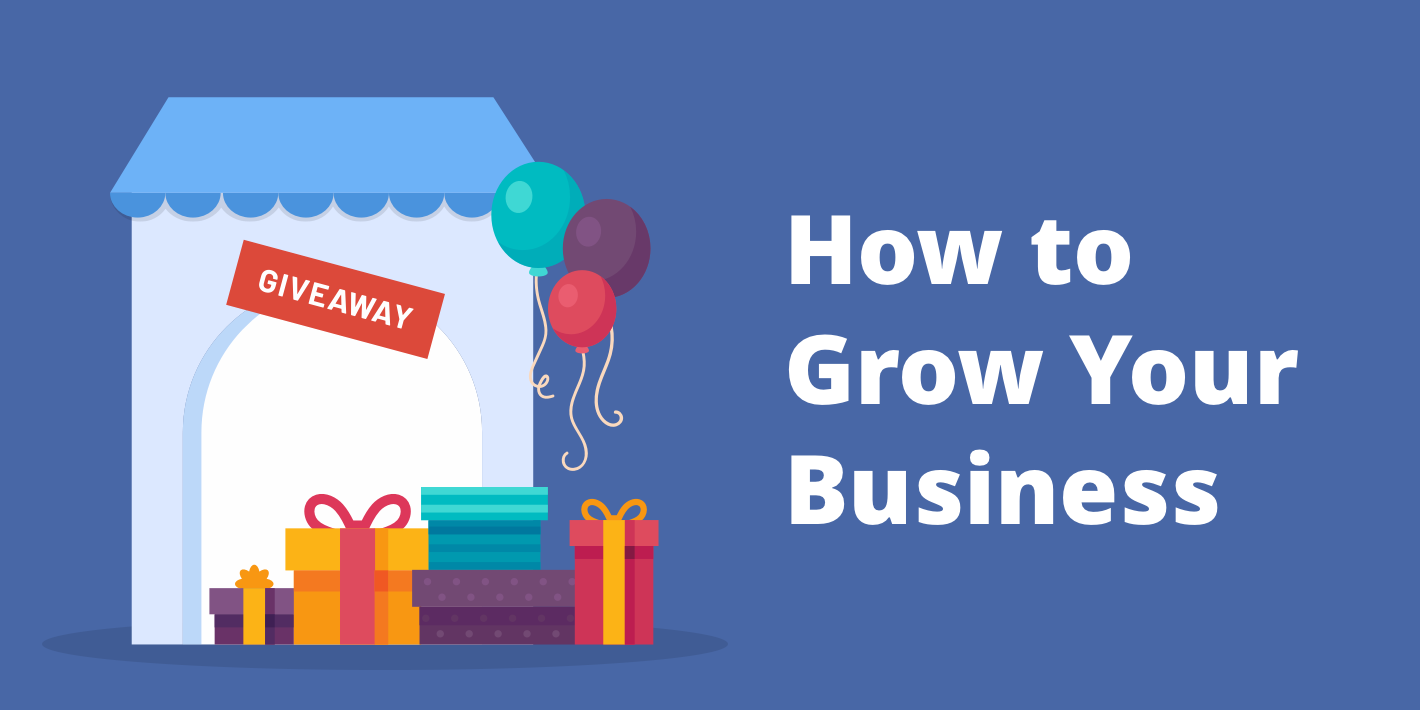 Are you searching for new business ideas and opportunities? Would you like to discover some new strategies for growing your company, for boosting your email list, and increasing your income? Giveaway Knowledge. Hurrah! You've discovered the right page.
In case you are interested in obtaining top results and in taking advantage of each opportunity, we suggest reading our article 3 Elite Promotion Strategies and Tools for Your Business. It will help you to grasp the basics. And, it will provide you with some incentives that you haven't thought about before. These promotion strategies definitely will work for you.
Let's make it clear!
What is a Viral Giveaway?
A viral giveaway is a marketing strategy that works on the organic growth of a business. This is a kind of competition that involves interested people in a campaign. They have a single goal- to receive products for free. The lucky winner(s) will get the prize due to the fact that their access to the giveaway brought them the fortunate title of the winner.
The companies are achieving their benefits, such as growing email lists, increasing the following ranks, etc. For instance, good examples are "Fill in your email address" or "Share us on Facebook to win the smartphone." There are many options when you are going to search for the information related to how to run a social media giveaway. The final point is that it does work. Especially with free giveaways.
Are there any Promotional Giveaway Generators or Apps?
Why Viral?
Because it's like a disease that affects more and more people tempting them to enter and encouraging them to be selected at random. You are also allowed to invite and tag friends and give some extra entries. This means getting some more chances to become the winner.
Want some Real Examples?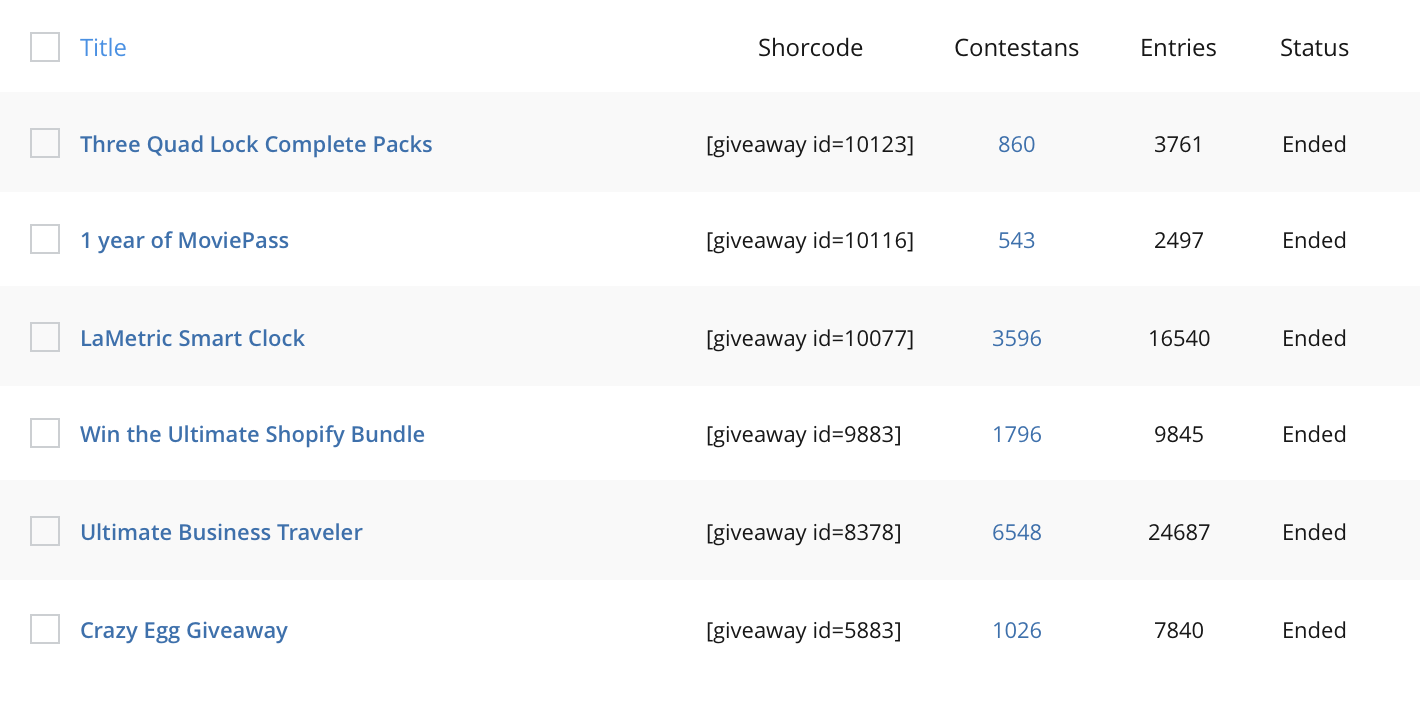 It was proven that offering giveaways is an awesome strategy for growing your online business. Look at the 2 examples provided by sumo.com.
Ryan Holiday ran a 59 Book giveaway and got 6,144 email subscribers in two weeks.
Giveaways have helped grow Noah Kagan's email list by 52,213 email subscribers over the past couple of years.
More Ideas about Campaigns and Contests
1. Video use
That's the tendency of our society, e.g. Instagram and Facebook live. The conversion increases up to 70 % if you use video interaction with your audience.
2. Fan's engaging
Engage your followers in the process of promoting your brand or campaigns over the social network.
3. Comments
In such a way, you can turn your customers to be more curious. For instance, you can earn ideas about their preferences when running a giveaway.
4. Volunteering
Try to connect your campaign with a social cause. This thing can bring you special benefits.
How to Run a Fruitful Giveaway in 5 Steps
1. Set your goals
At the very beginning, you should know the aims of your campaign. These can be vitality, awareness, subscribers, sales, etc.
2. Determine the prize
It should be such a prize (e.g. a limited offer, vouchers, etc.) that would be interesting, especially for persons from your niche. For instance, an iPhone X would sound really appealing to everyone. Thus, you can see that it is not appealing just to the persons from your niche. It's not good enough for your goals.
3. Create prelaunch campaigns for your brand
Our suggestion is to announce people about your intention to launch such projects. For instance, you may disclose information about your future giveaway or contest. Don't forget that it is desirable that your brand will be popular among your fans or followers.
4. Find partners
Among your partners, you can invite various brands, influencers, ambassadors, and even loyal customers. They will help you to promote the giveaway and to save money. For example, below, you can see an invitation template dedicated to starting a partnership: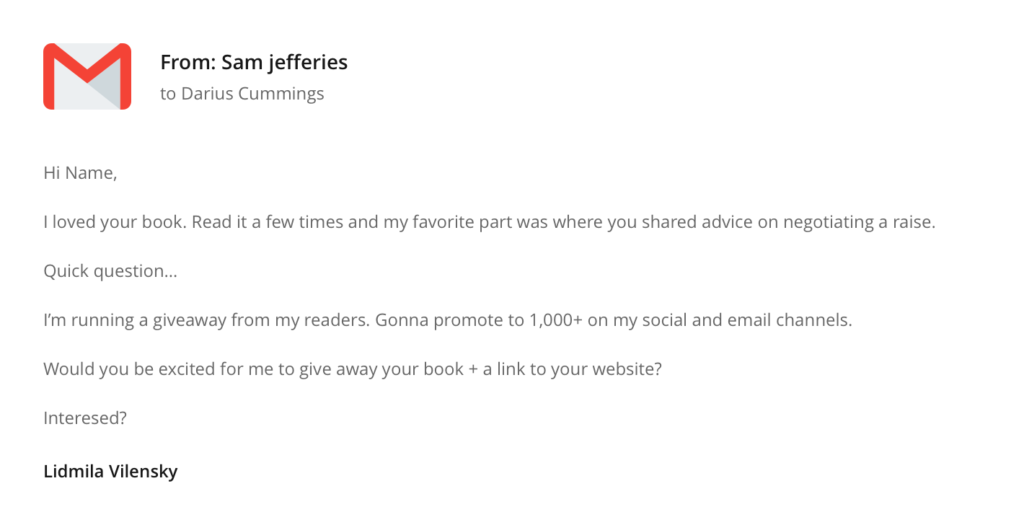 5. Find the app generator
There are certain conditions when you are going to start a collaboration with an app generator. Read them carefully and choose what suits You. It looks quite simple. Why not to try, right?