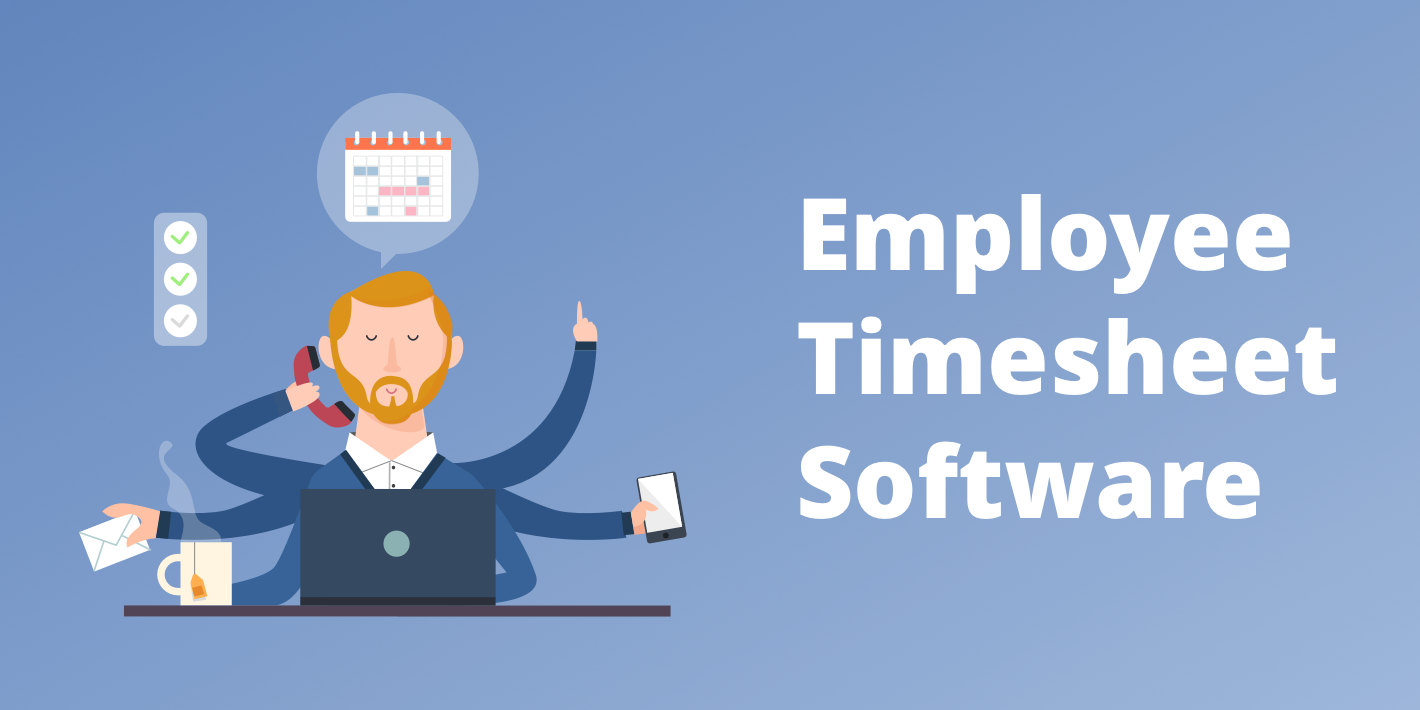 Since the mid of the past century, managers and company owners have started to track their employees' working time. This was a good technique for achieving productivity and honest payroll during the laboring process.
There are several timesheet software and apps for tracking easily the working hours and even task performance. One of the requirements states that it should be simple and accessible in such a way that the employee's timesheet will be authentic.
Time is the value of the XXIst century! It was confirmed that there is a myriad of software types that track the working time of each employee. Basically, they were divided into 2 groups:
Simple office team timesheets;
End-to-end management timesheet software types.
What are the Most Powerful Employee Timesheet Trackers?
LogWork Time Tracker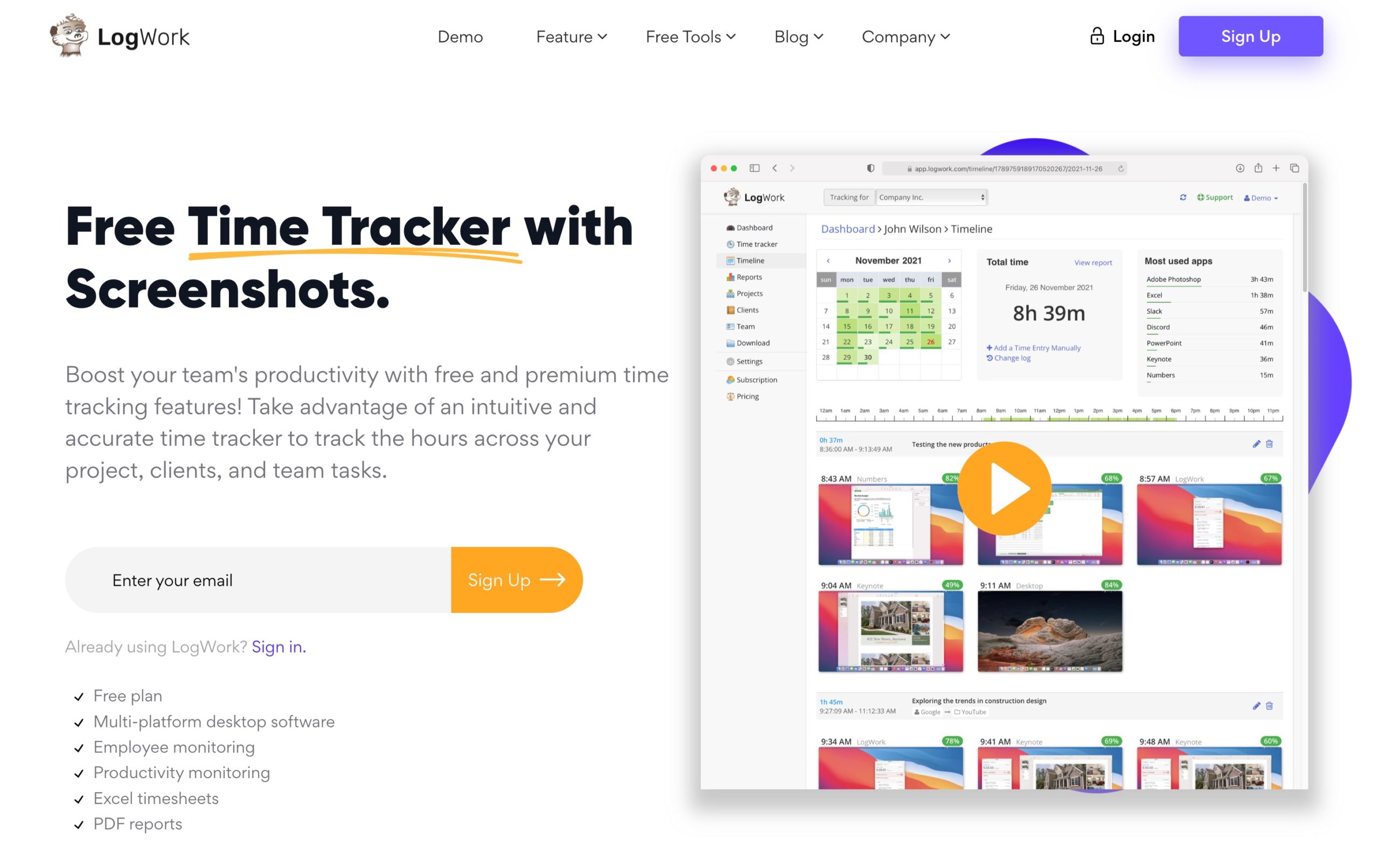 LogWork Time Tracker is a powerful time tracker with screenshots used by companies, freelancers, and remote workers. Take advantage of this solution and get real-time insights, increase productivity, and stay accurate with the help of the app, web, activity tracking, idle detection, customizable reports, mobile-friendly app, browser extension, and integrations. Try it for Free to see which plan works better for you!
WebWork Time Tracker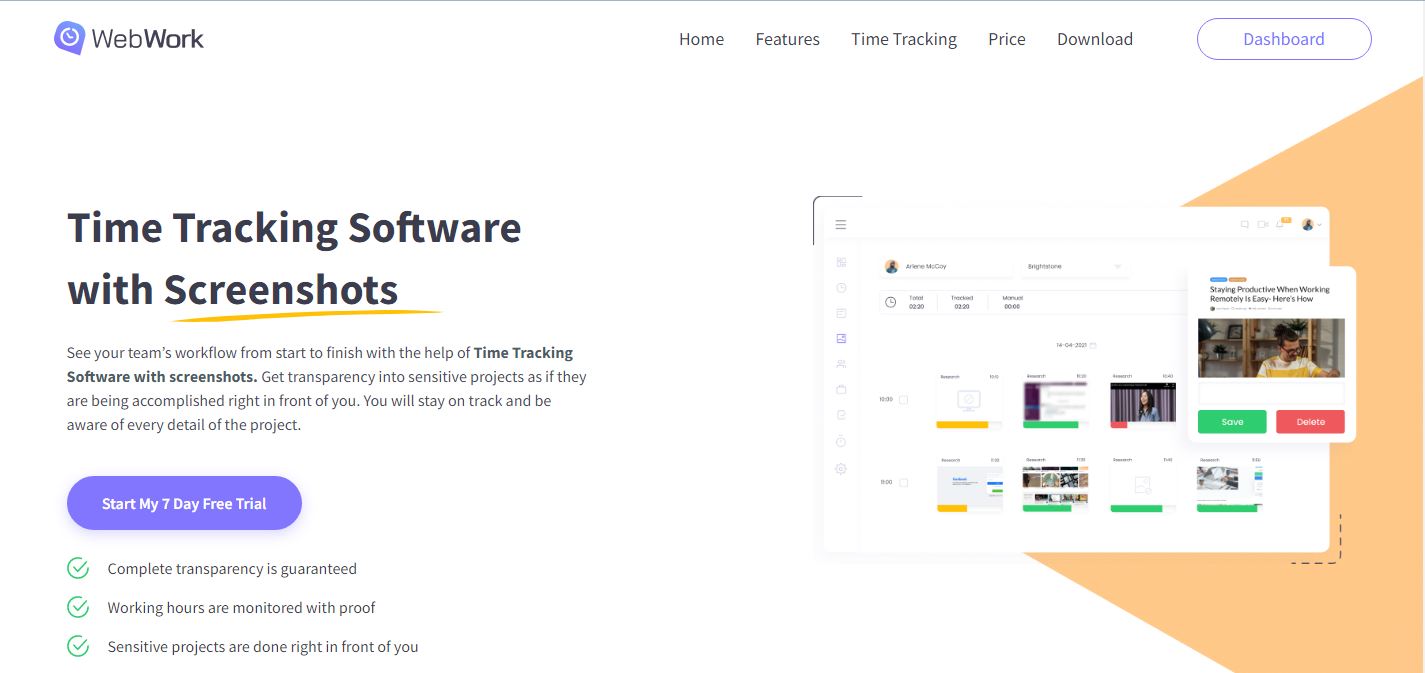 WebWork Time Tracker software monitors the use of apps and websites, takes screenshots, if necessary, and generates reports. It also functions as task management and a communication platform. Users can organize their whole work in WebWork, track it and chat at the same time.
DeskTime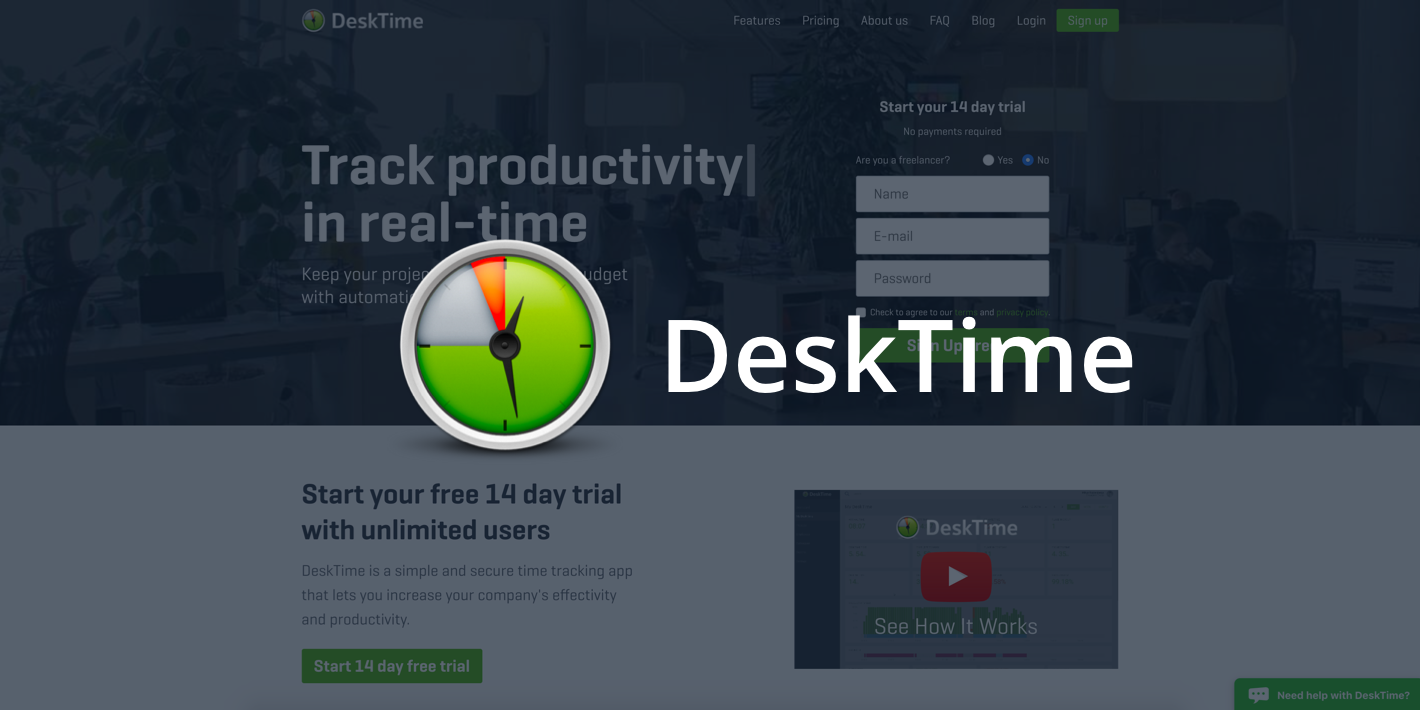 It is a simple tracker which provides 3 opportunities – management, employee work rate, and monitoring. The nice thing about DeskTime is that this tool helps the employer to classify the visited sites into productive and non-productive.
Hours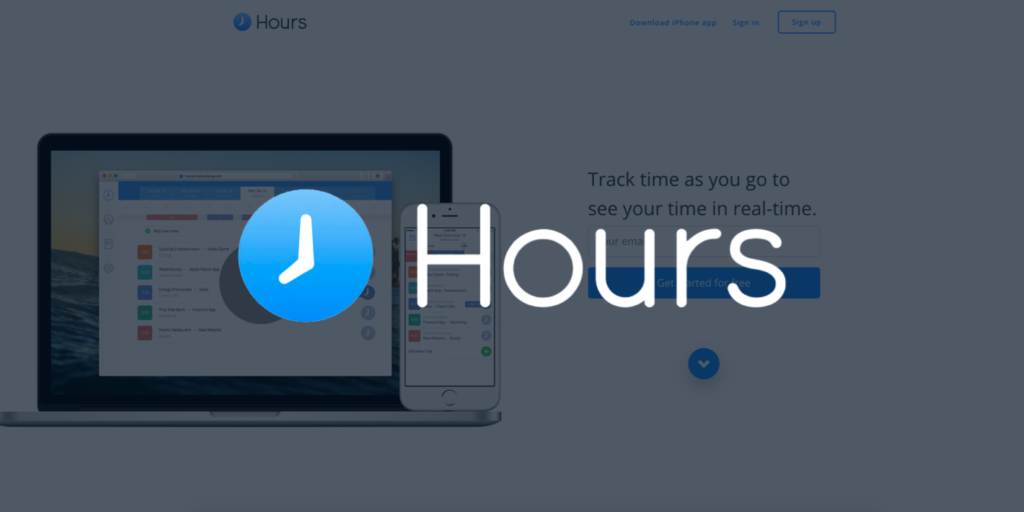 Hours is based on time features such as tracking time, coloring it according to the project or task, and dragging the specified time on the timeline. It is good for people who don't opt for sophisticated electronic timesheets.
TimeCamp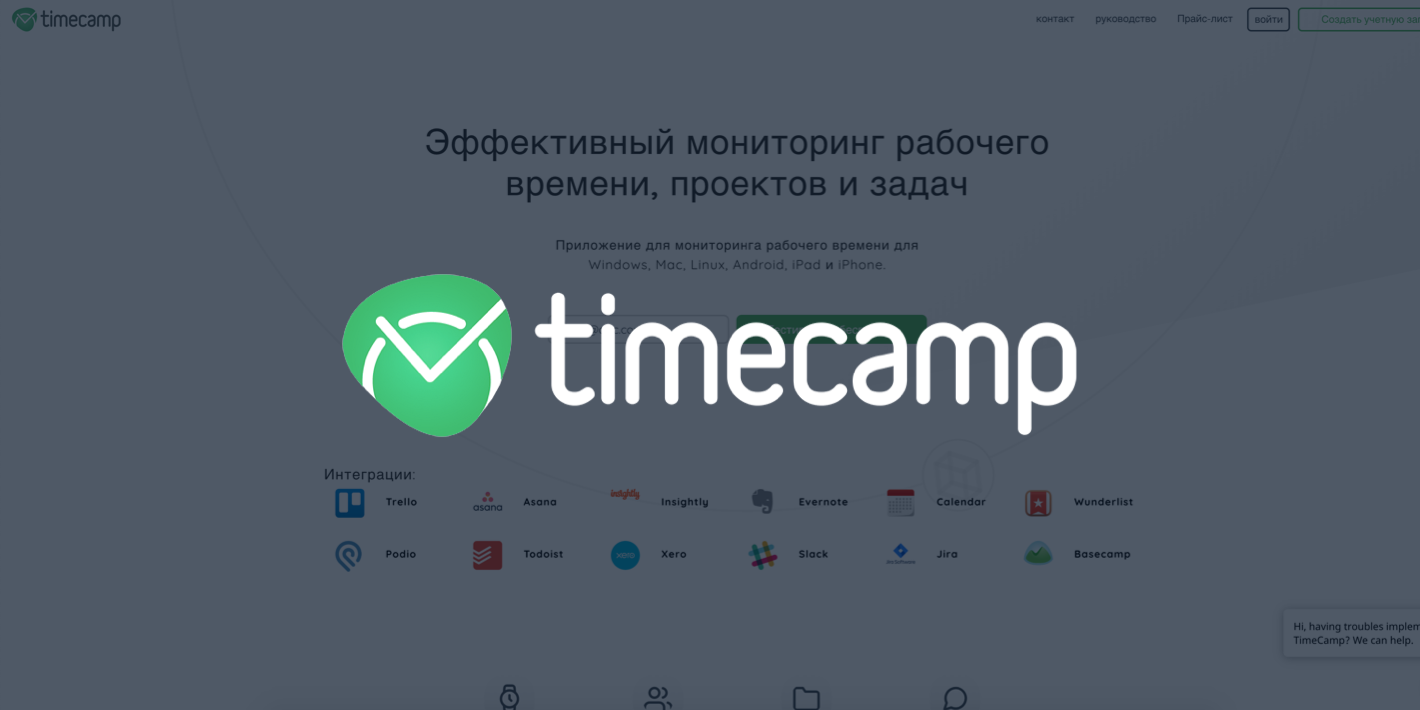 TimeCamp is a helpful software or an all-in-one time tracker that provides lots of additional features such as billing functionality, daily reports, and several integrations with different applications.
Hubstaff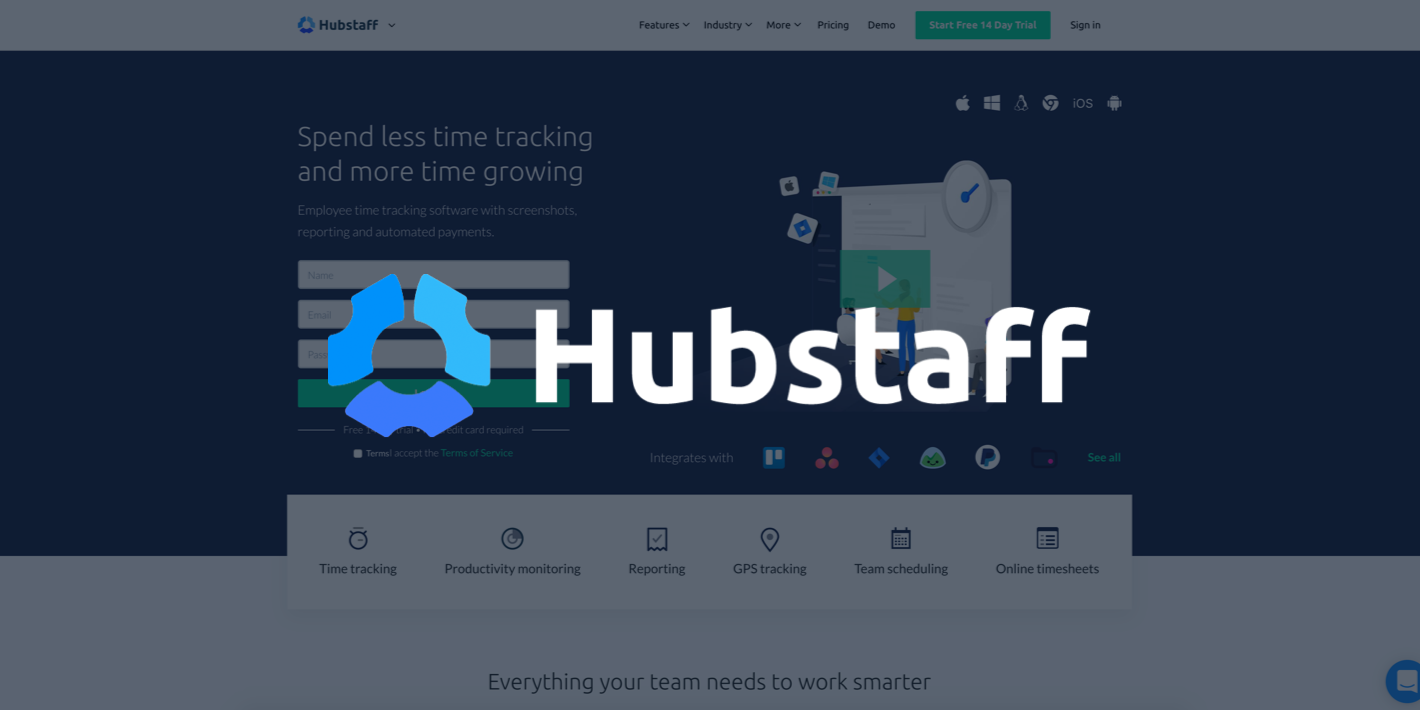 It is a perfect timesheet app for businesses that deal with remote and traveling employees. Hubstaff controls a GPS tracker, this is why it is very precise when monitoring the working time of each employee. It also stores screenshots, and mouse and keyboard movement data.
Journyx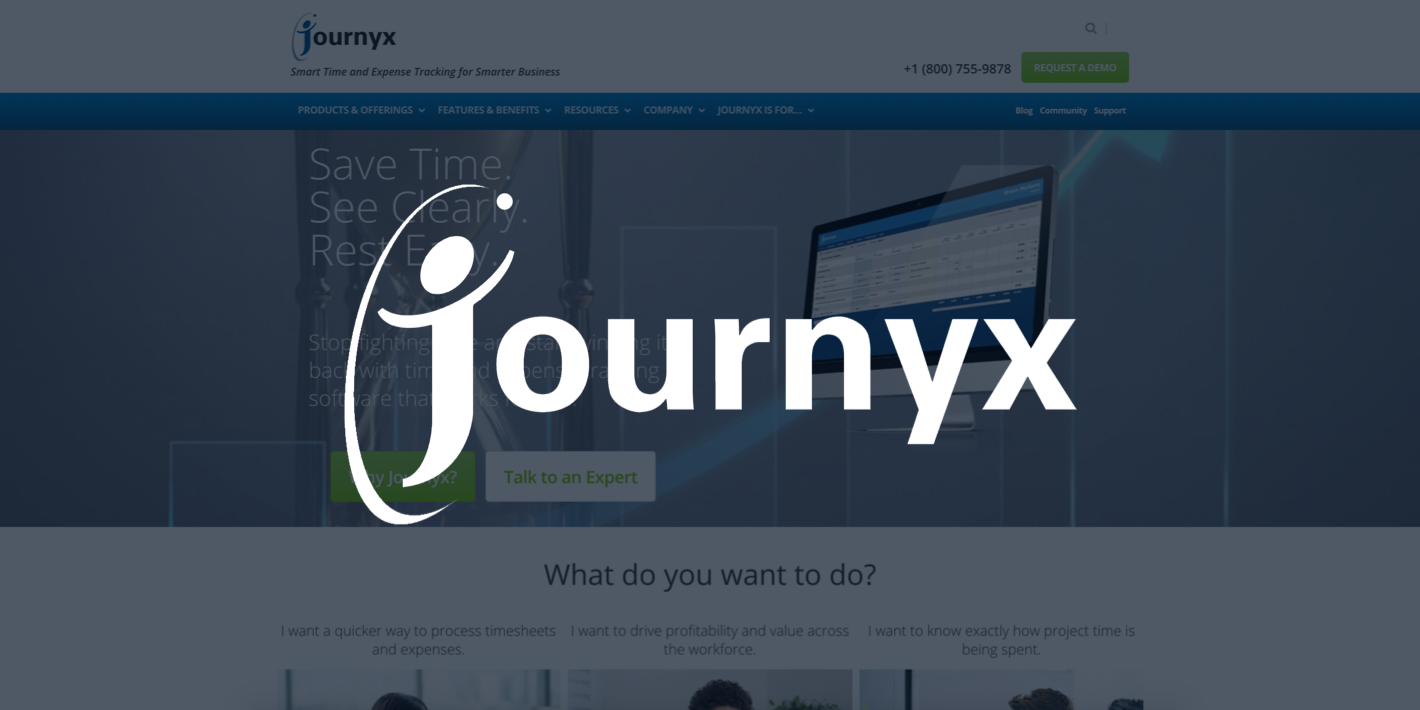 This timesheet app is one of the initial websites that provides time tracking tools for companies. Due to the fact that Journyx runs 2 versions- Enterprise and Business, it offers a top solution for any needs.
Toggl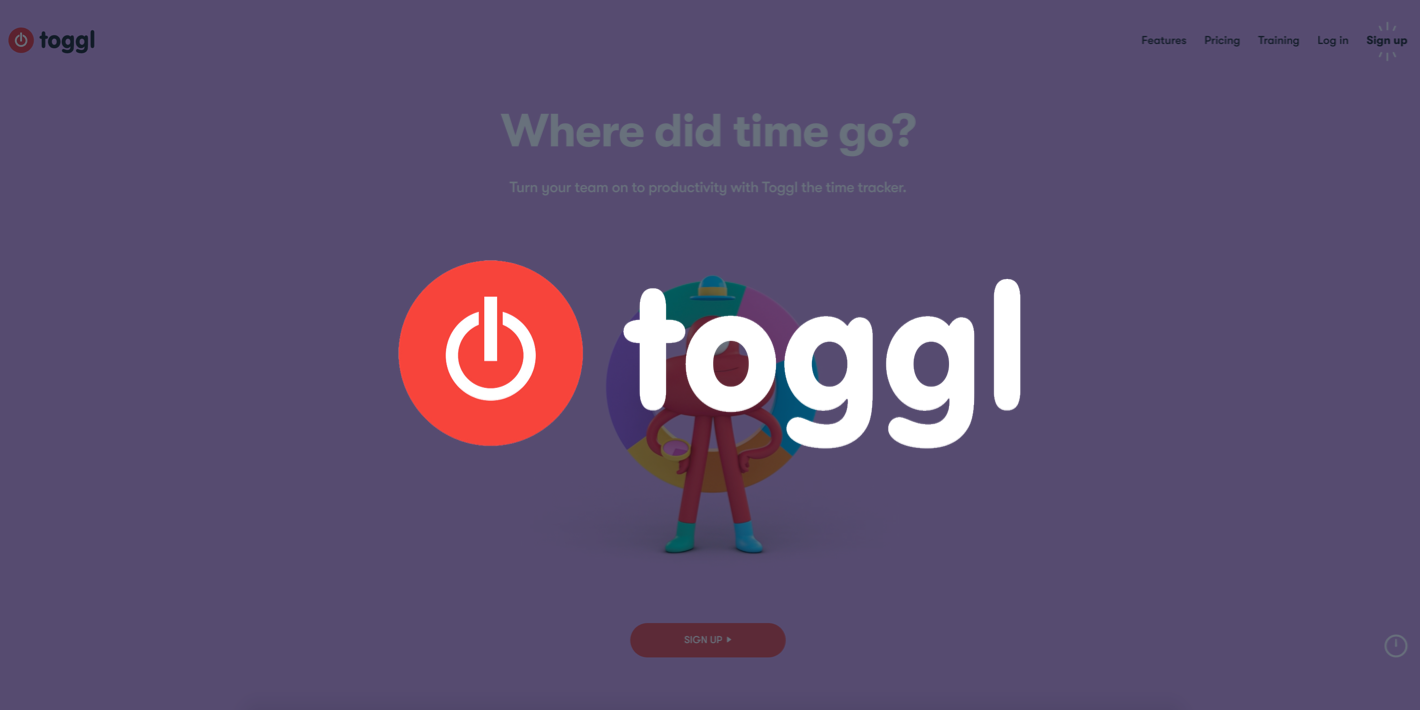 Mostly, Toggl is a tool that is appreciated for its simple service and design. It produces reports which are printable at any time, and it is available both on the big and small screens.
TimeTrex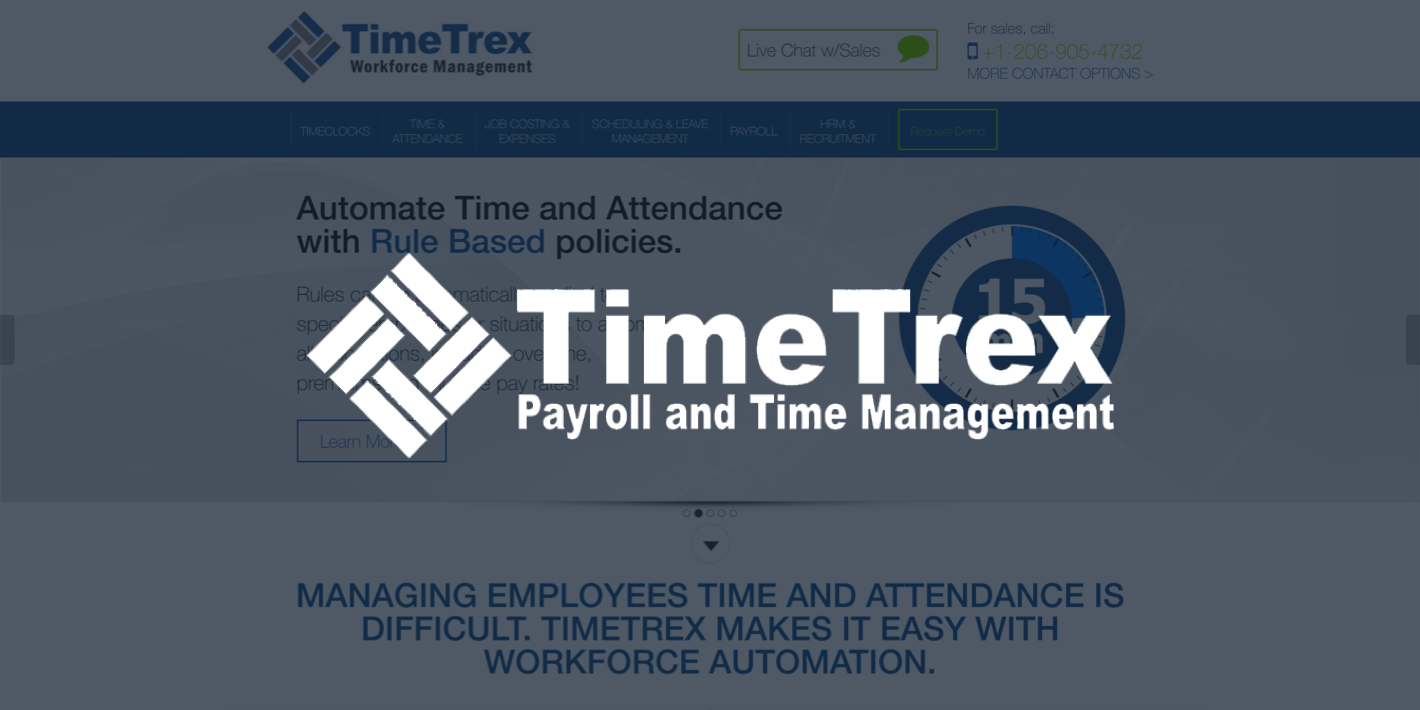 Among the costing money employee timesheet trackers which do not always seem to be a good option for startups, there are also free timesheet software and apps. One of these is TimeTrex. It tracks the employees' time and attendance. It contains time schedules, and payroll sheets.
Log My Hours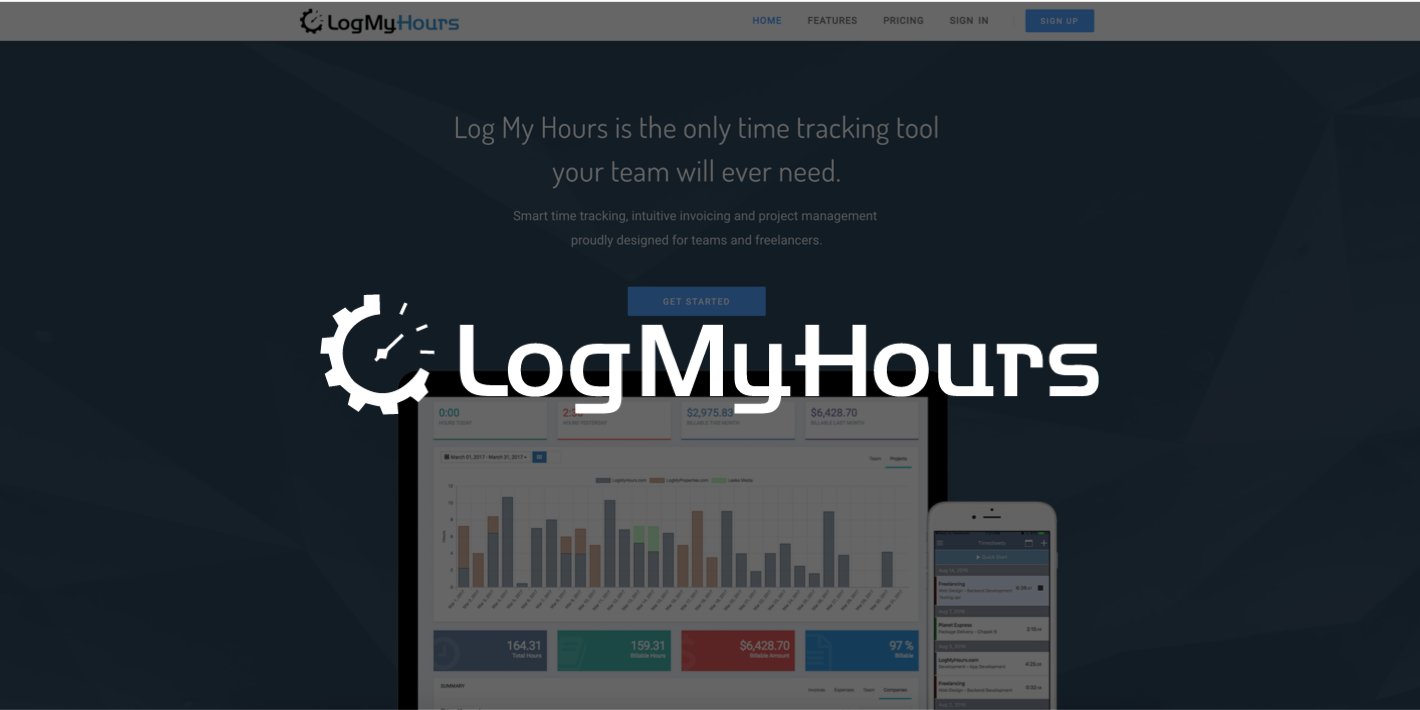 Log My Hours is really useful for freelancers, having elementary invoicing functions and being available especially for freelancers due to its Solo plan.
Time Clock Wizard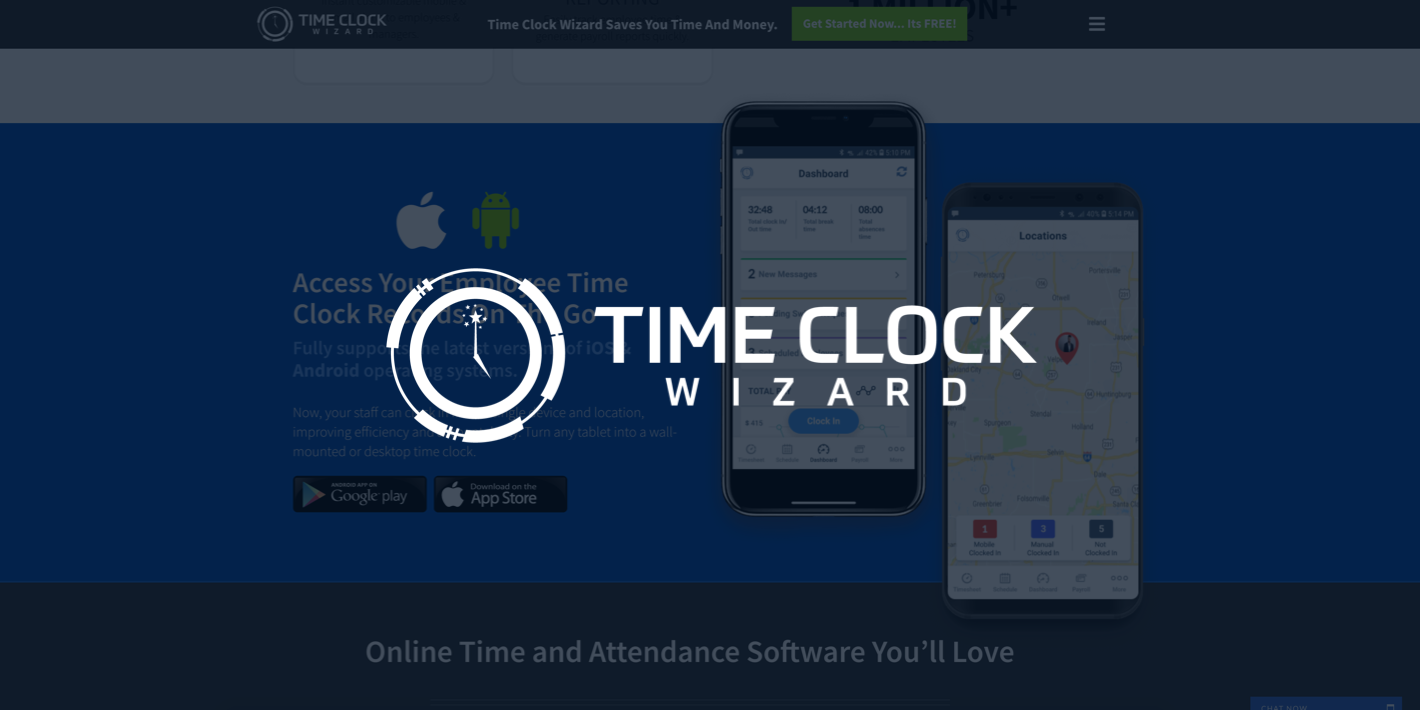 Time Clock Wizard is another tracking software that has a basic goal to monitor the employees' presence at their working places.