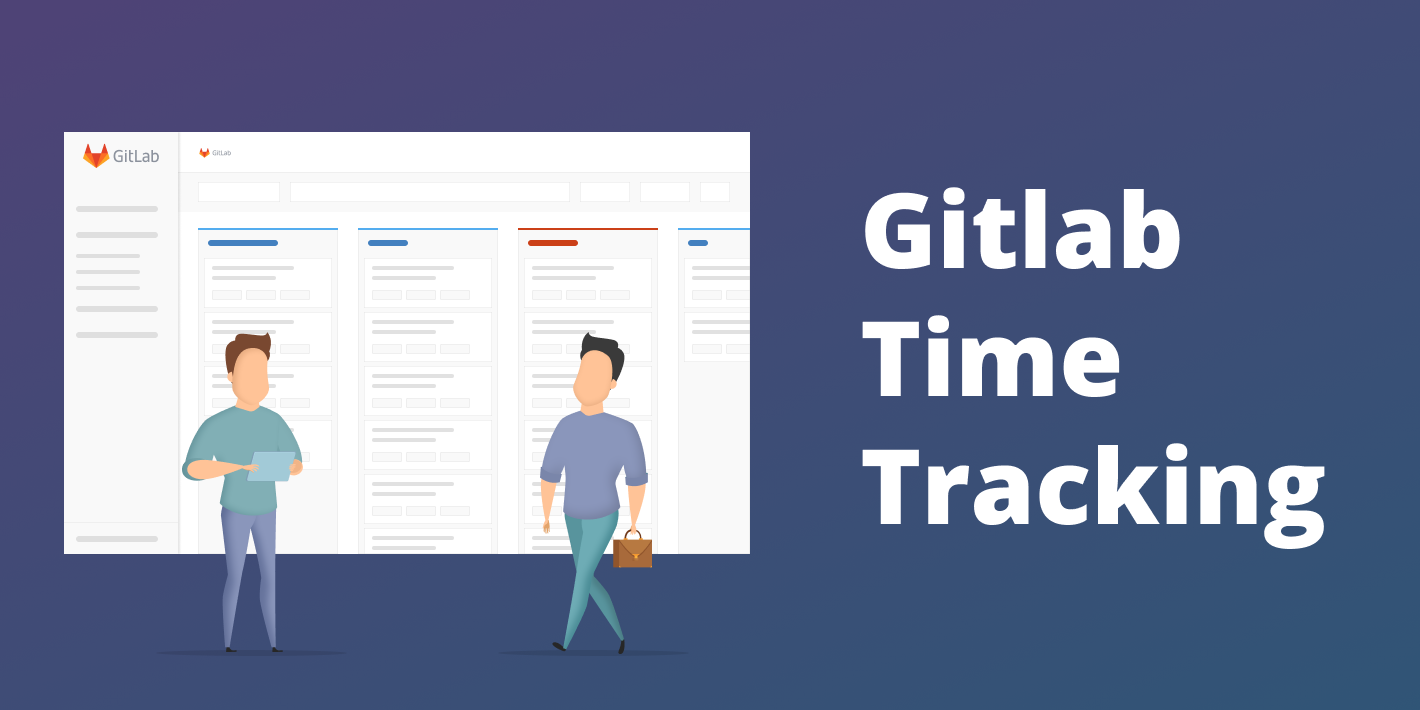 Gitlab.com is valuable service for businesses since it offers a great range of options and opportunities such as multifunctional reviews, store management, issue tracking, activity monitoring, etc. Don't hesitate to benefit from the privileges GitLab offers.
Today's post aim is to cover the shortcoming that GitLab seems to have. In order to take advantage of the time tracking feature, we've compiled an amazing list of 10 the best GitLab integrations for time tracking that, undoubtedly, will suit your needs.
1. DeskTime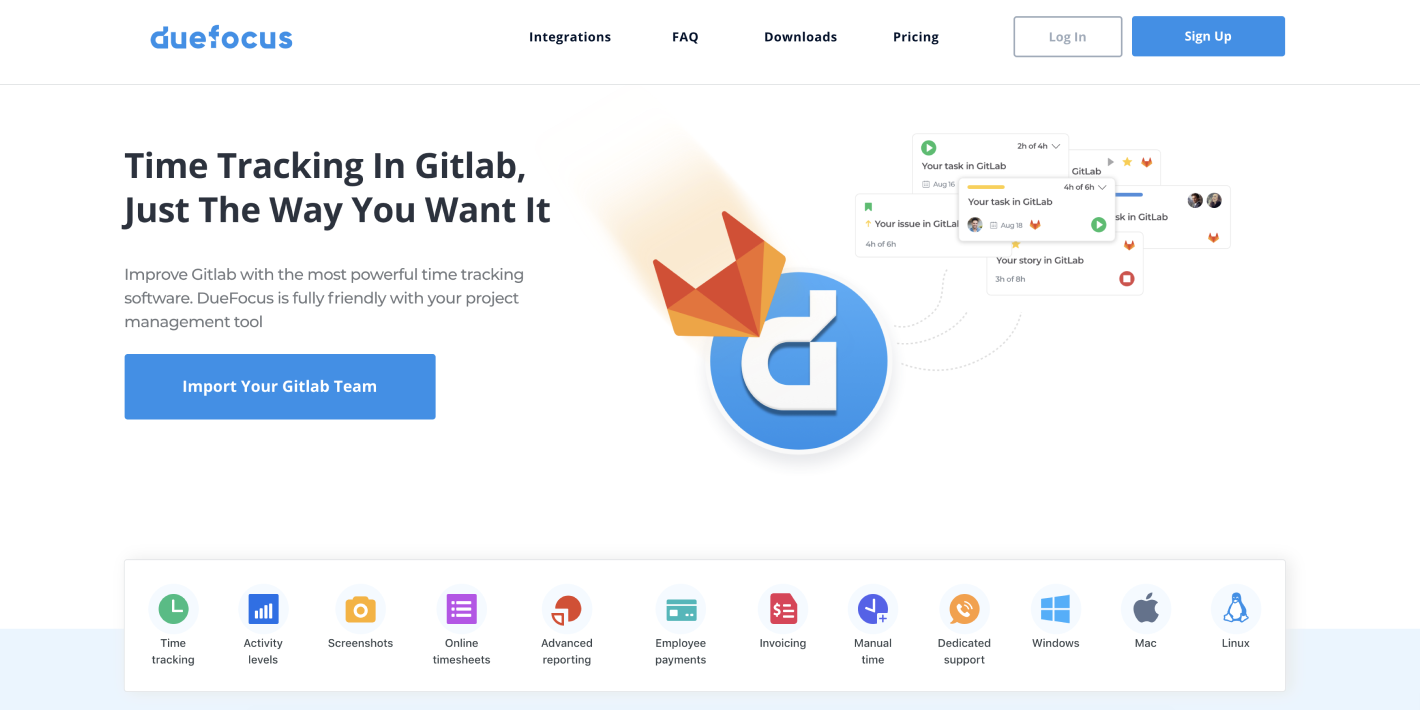 When you use DeskTime and GitLab integration you will get your work eased by automatic synchronization of your facts and figures. You will be able to view the productivity rate, to analyze time reports, to save time, to keep the track with the employers' activities and deadlines, etc.
2. Time Tracking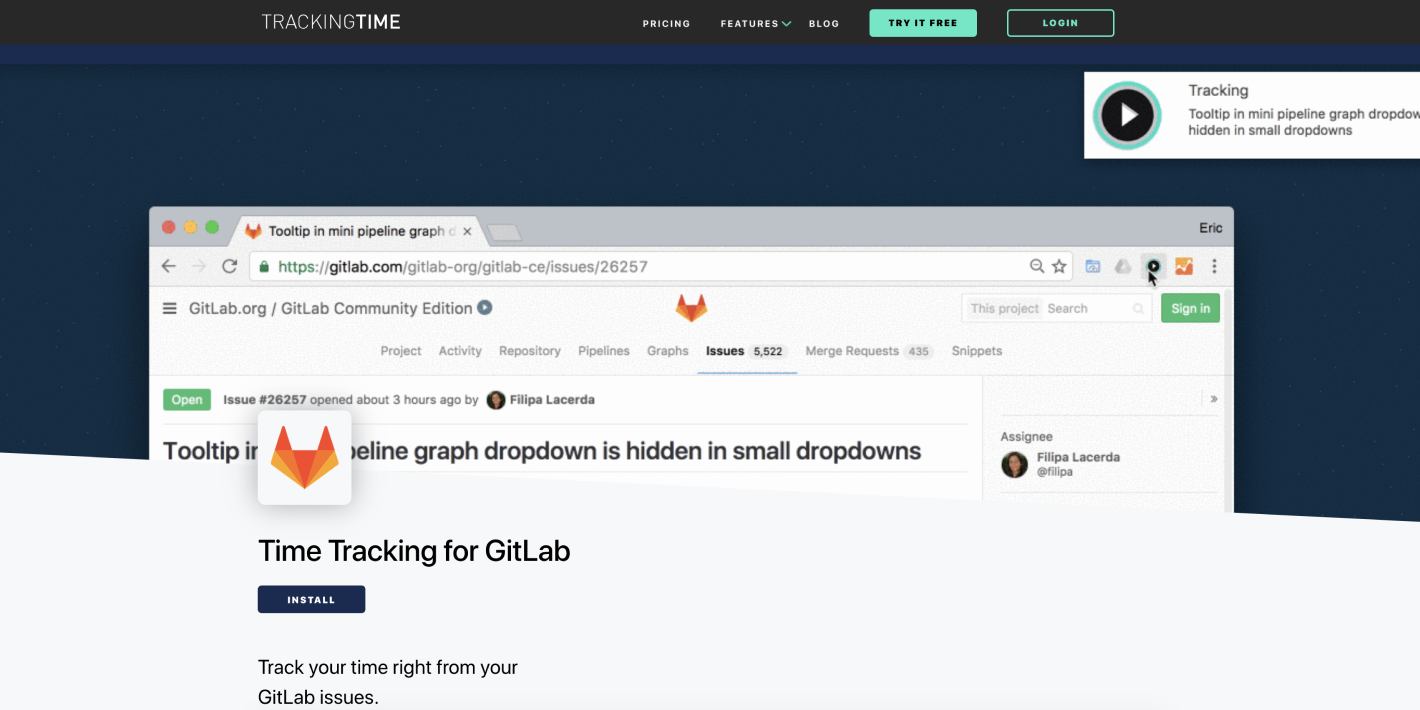 Using Time Tracking, you get clear insights related to the time spent on various GitLab projects. There are many advantages for choosing Time Tracking such as slash commands, adding external users to projects, no need to switch from a tool to another, workflow management, comprehensive analytics and timesheets, etc. Moreover, you can set up the Chrome extension for Time Tracking and simplify your work.
3. Clockify and GitLab Integration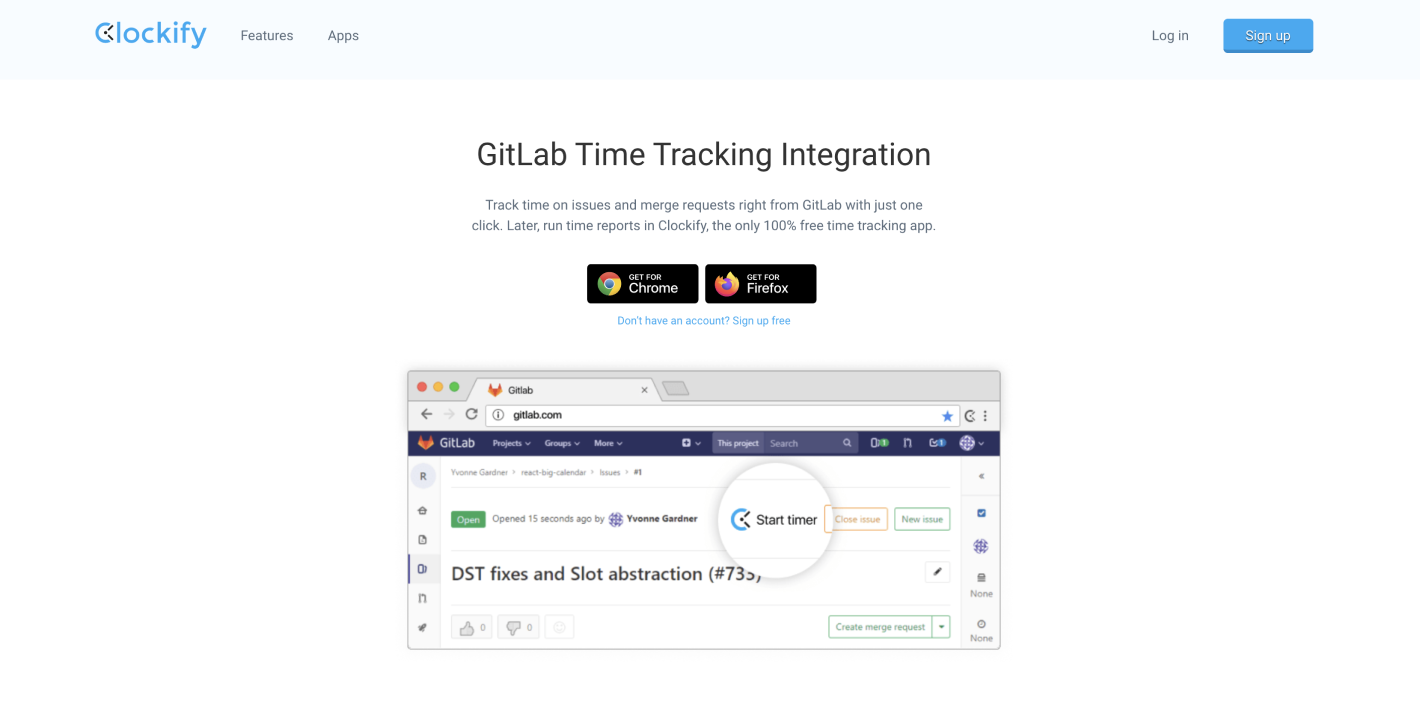 In order to track time in GitLab using Clockify, you should just create your Clockify account and install its extension. There are many options that you can take advantage of, for instance, time reports analysis, project management, past entries editing, timesheets, etc.
Clockify has a lot of features that will "steal your heart", e.g. it's free forever, it has a personal dashboard, project tracking, integration with a lot of apps, unlimited number of users, export of data, etc.
4. TMetric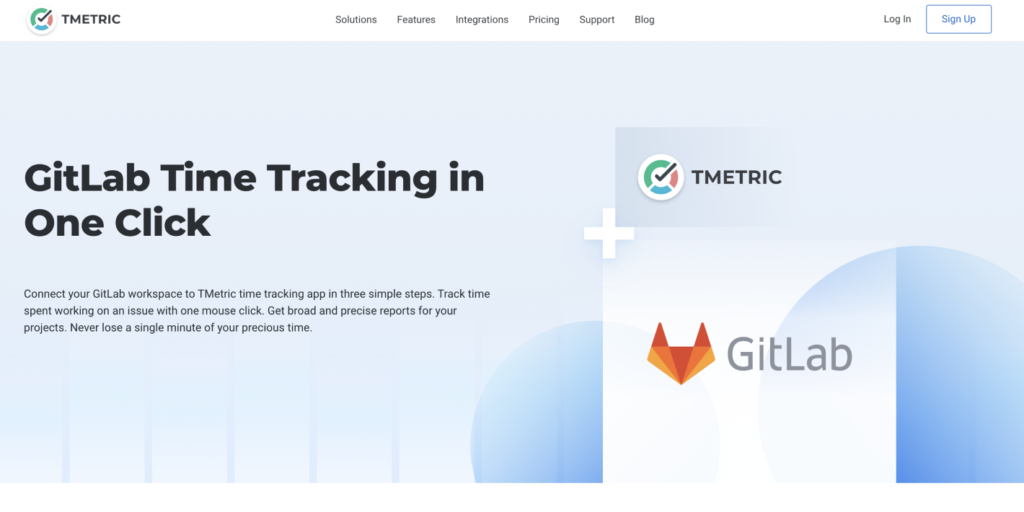 GitLab time tracking is already possible by using TMetric integration. In 3 minutes, you get access to tracking the time spent on tasks and projects. You can analyze precious reports. It is so simple that you do not need any manual to install it.
5. Timely and GitLab Time Tracking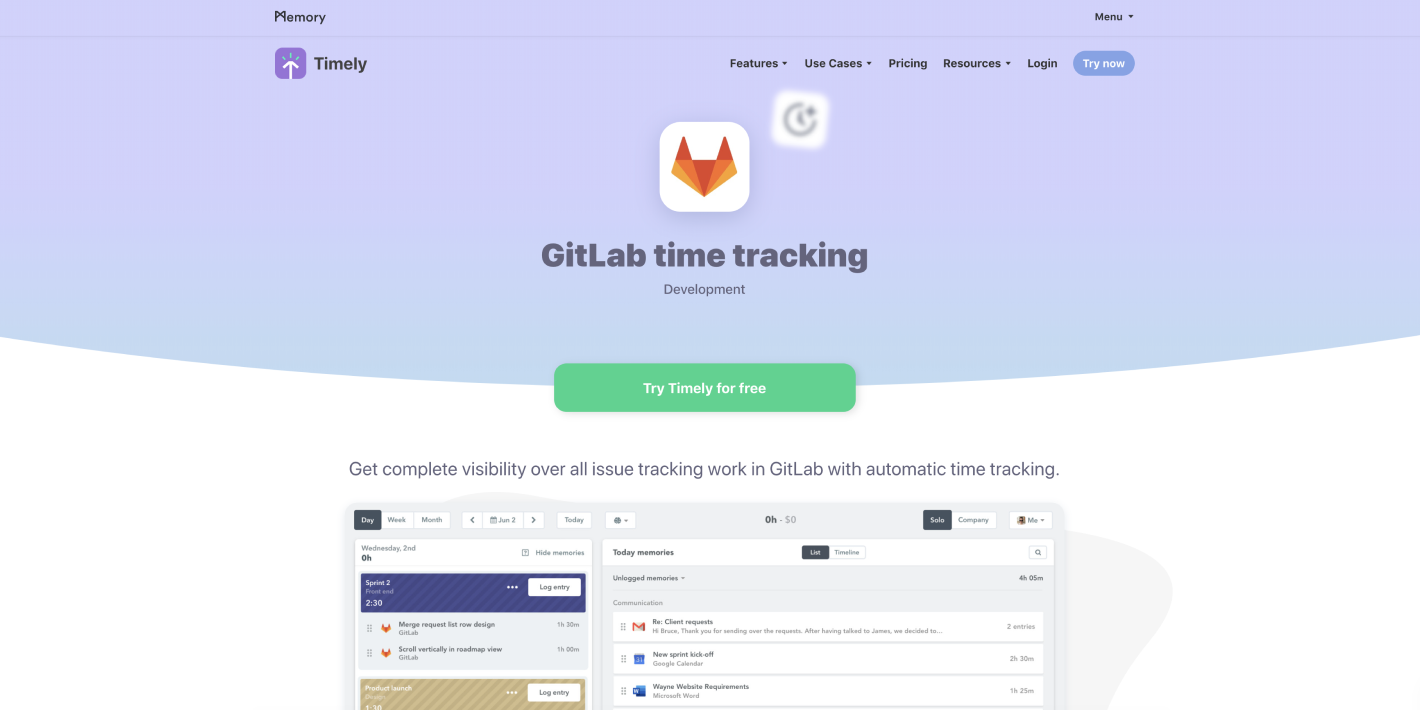 Timely offers more insights than GitLab. It provides automatic time tracking for any project or app you deal with. Due to the provided estimation, you get insights related to the duration of projects. You manage to optimize the productivity rate and to plan the workflow.
6. Hubstaff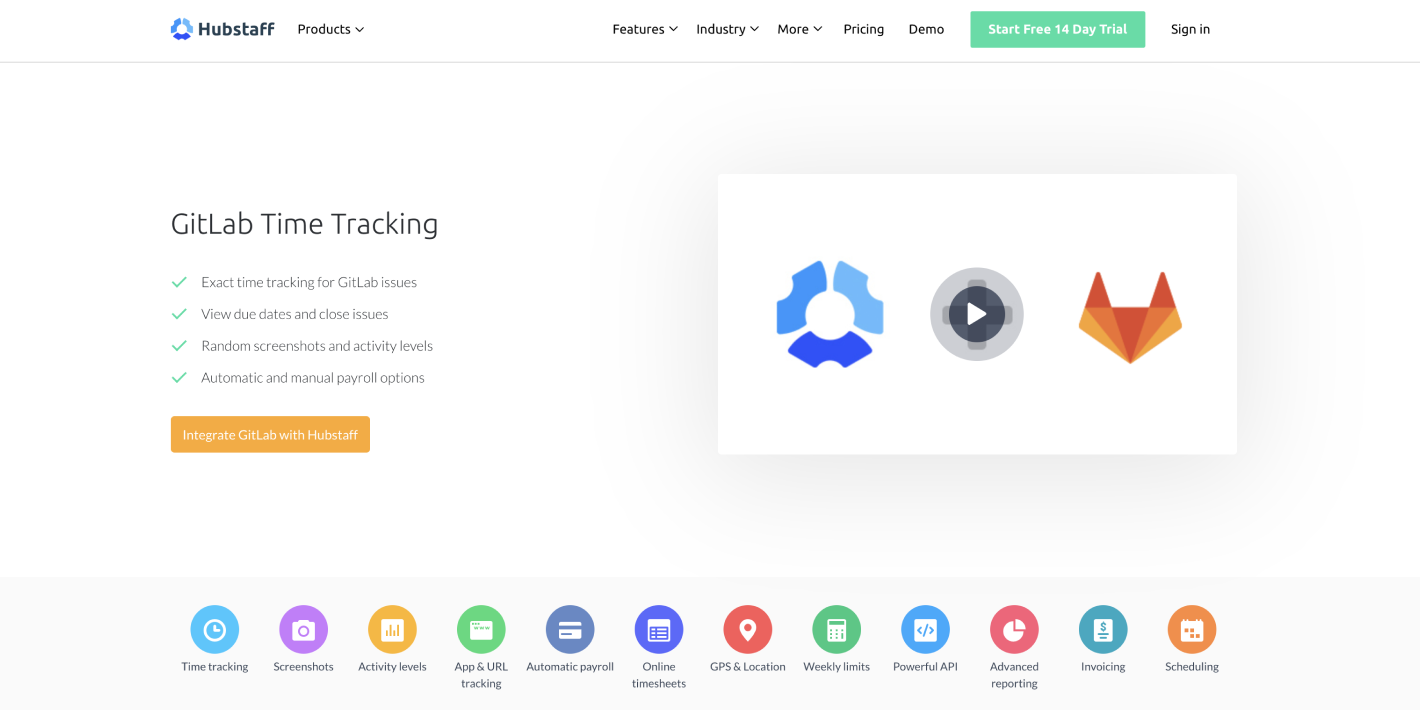 GitLab integration with Hubstaff provides screenshots of employees' computers and activity levels. Hubstaff app also allows tracking the GitLab issues. You can benefit from automatic timesheets. It's easy to sort the reports and choose the best payment option.
7. TimeCamp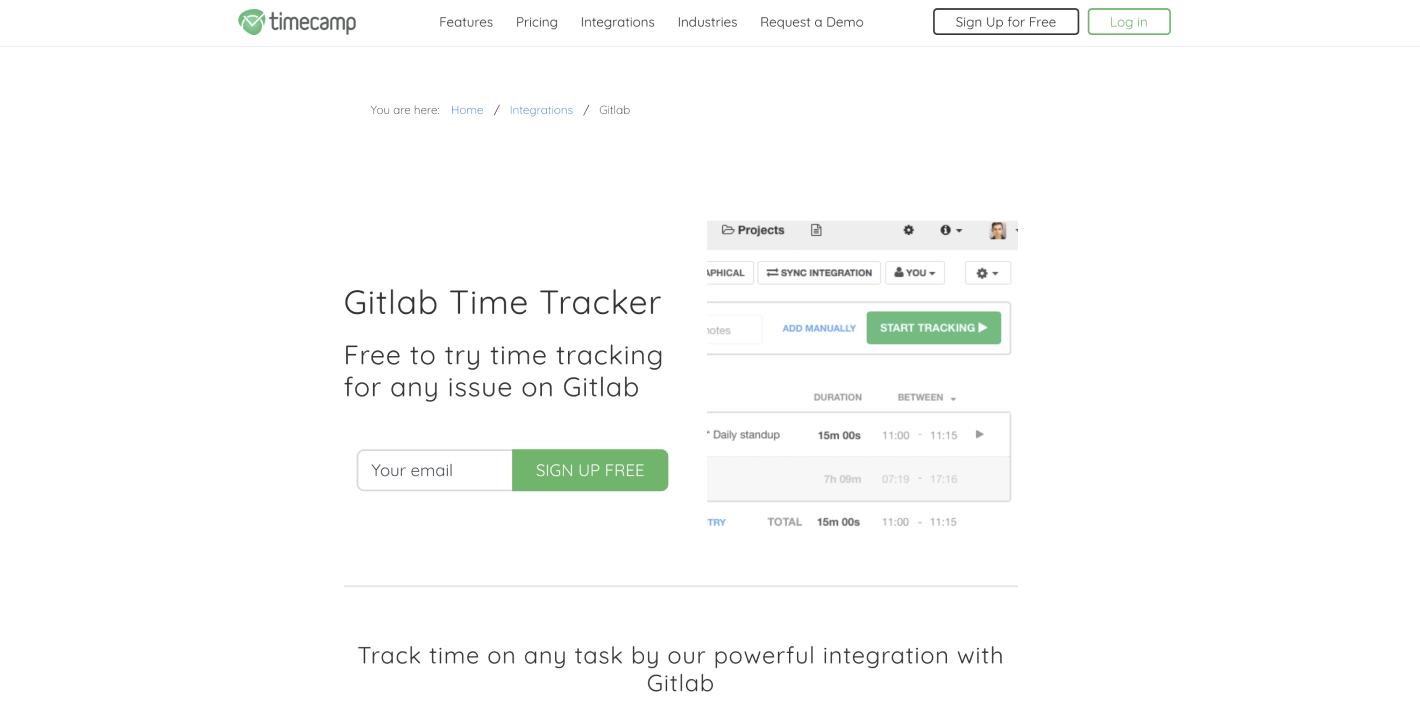 GitLab integration with TimeCamp allows you to know how much time you've spent on various projects. There are many advantages of using TimeCamp, for instance, projects insights, suitable for big teams, timesheets design, etc.
8. DueFocus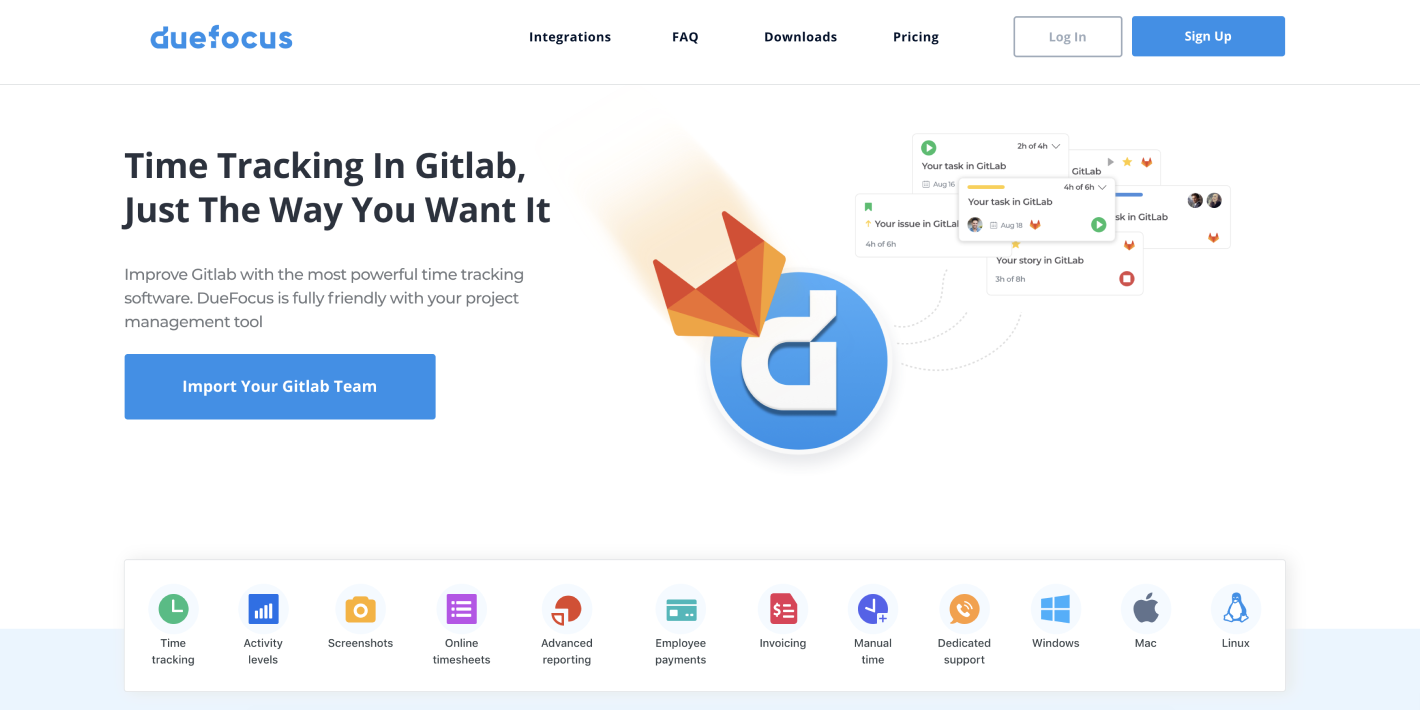 With DueFocus, you don't switch between apps. Task estimation, activity monitoring, screenshots, time tracking are just some of the features that DueFocus offers. You can monitor your team in real-time.
9. Timeneye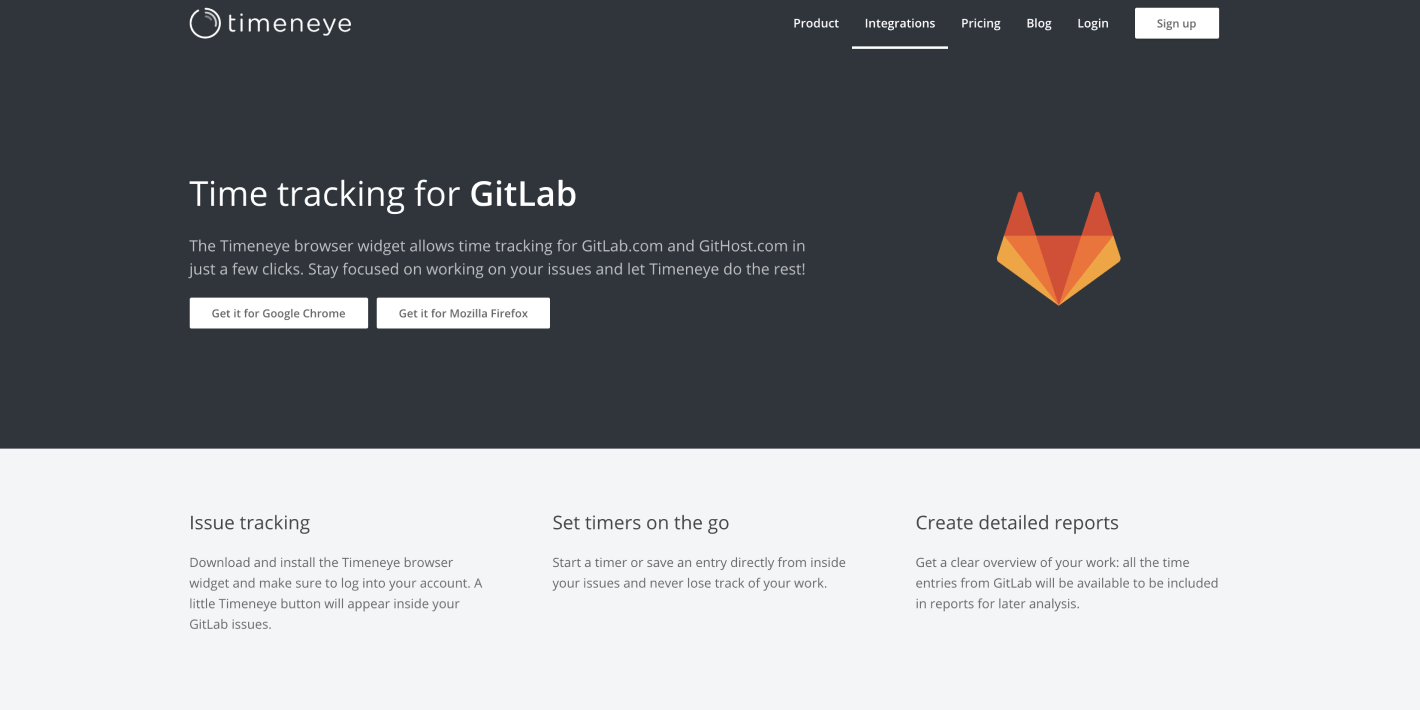 Just a few clicks and you get time tracking insights with Timeneye. All you need to do is to download and install Timeneye widget. Then, the time tracking button will be inserted into the GitLab project.
10. WakaTime
WakaTime helps to improve your coding. It provides automatic programming metrics, intuitive dashboard. It helps to improve productivity.