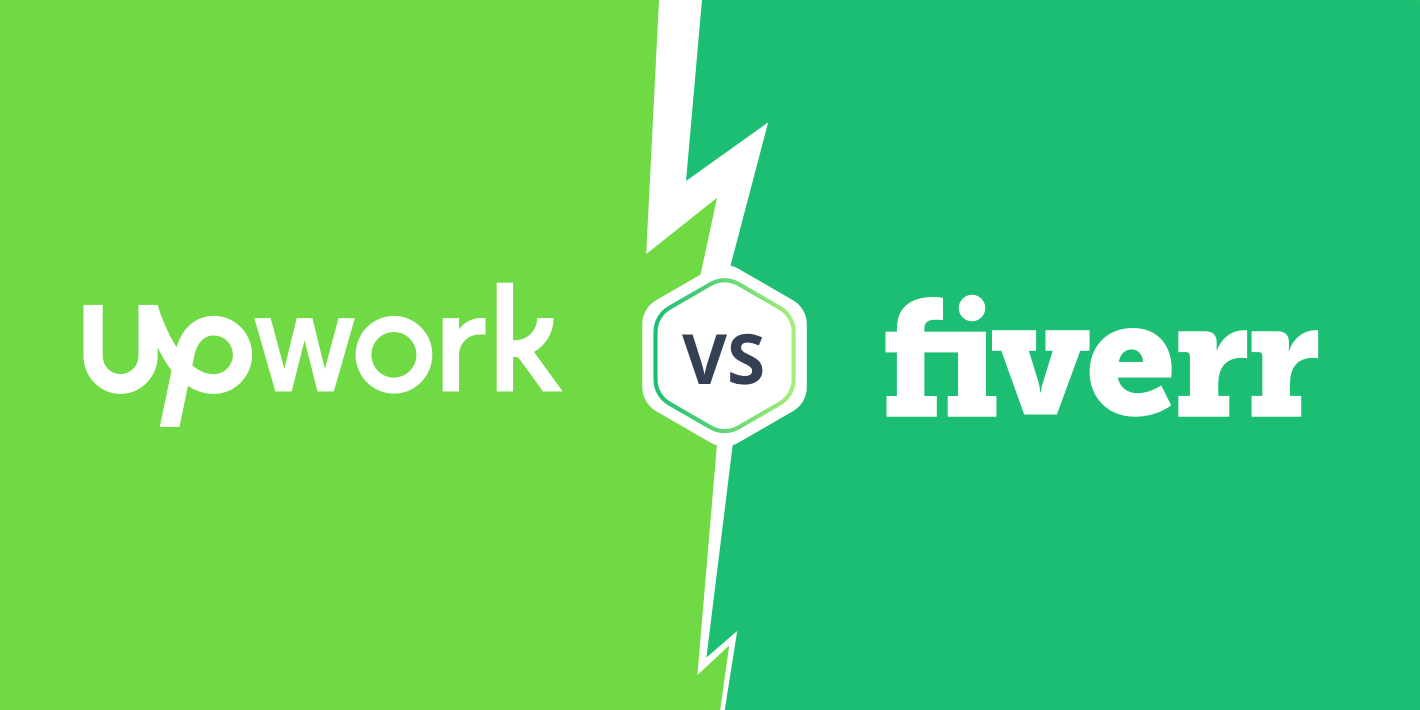 In this very blog, we intend to compare the 2 grand marketplaces Upwork and Fiverr which are competing and complementing each other in the digital world. The question "Which freelancing websites are the best?" may come out. So, we are going to give you some hints in order to make you decide on your own upon the choice related to these 2 huge marketplaces.
We have decided to provide you with the useful data related to various marketplaces. In such a way, you will become more knowledgeable in the selection of the most appropriate payment services. You can analyze the news from the article Freelancer vs Upwork. Which Bomb to Be Chosen?
1. Origins
Upwork was founded in 2015 as a result of the fusion between Elance and oDesk- that happened in 1999. Speaking about Fiverr, it was formed in 2010. So, the conclusion is that Upwork is more experienced in the field dedicated to freelance.
2. Customers' Visits
The statistics say that Upwork gets monthly an amount of 45 million visitors, while Fiverr attracts around 35 million persons. So, they both are powerful competitors for each other.
3. Working Profile
On Upwork, being a seller (the person who works), you will have to go on bidding the job, to write down your proposal, your required payment, and to submit your application. Regarding the Fiverr jobs, you start your job offer through the gigs you propose. The client is your buyer who is interested in your gigs (services).
4. Available Support
Both of them have emails and phone support types, while just Upwork can assist its clients via live support.
5. Clients' Needs
Fiverr is used mostly for short-term and quick deals. It is known that Fiverr freelance jobs start mostly with 5$ prices, while Upwork is based primarily on long contracts and on bigger earning potential. It also has a specific tool which can track freelancer's working time.
6. Freelancer's Specialization
On Upwork, you can offer job proposals related just to your skill set. On Fiverr you are free to engage in any deal coming to your mind.
7. Assessing Freelancer's Competencies
It seems that Upwork provides more detailed and qualified information about its freelancers, e.g. online tests for assessing freelancers' skills, video calls for interviewing freelancers. In addition, Upwork offers educational modules. Fiverr gives you insights to pay attention to the rating of freelancers, to their levels, to the opinions they have below their stars.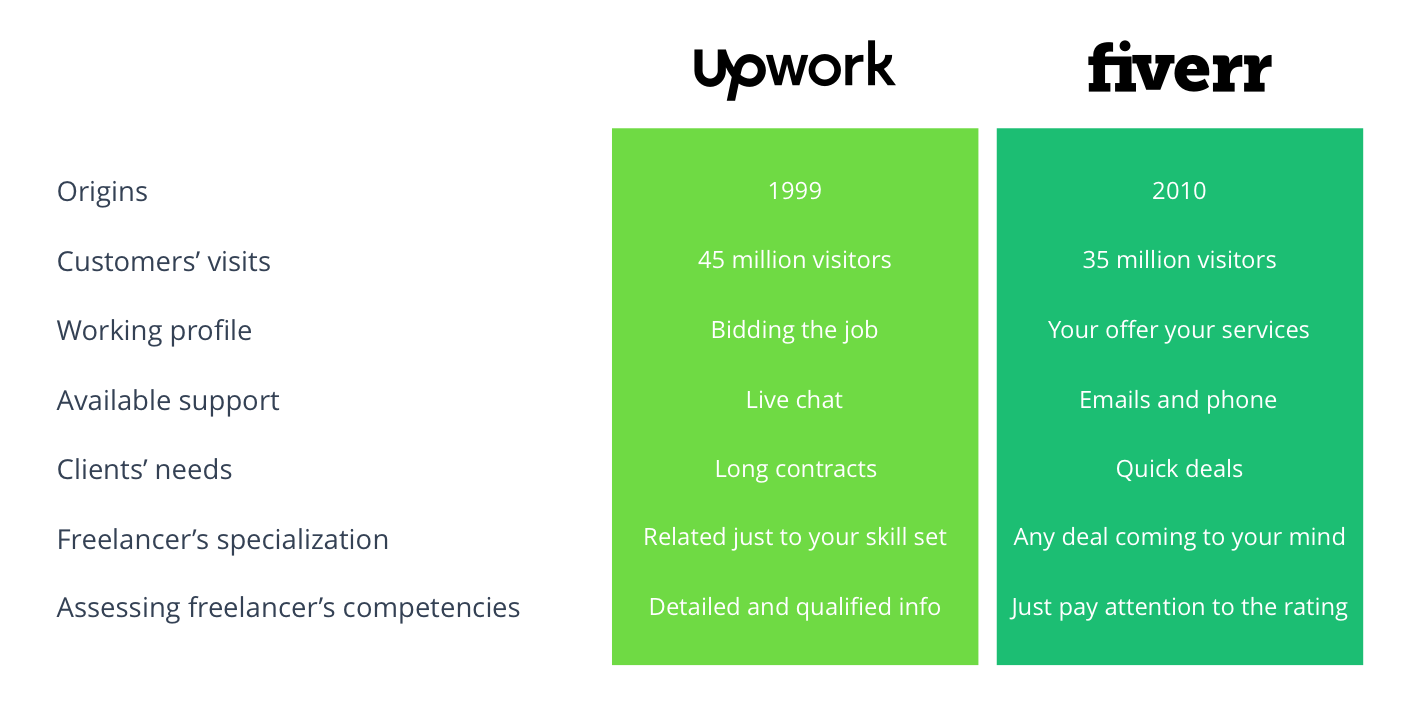 Do Fiverr and Upwork Have Common Features?
Being 2 large marketplaces, they have many other notable common points.
Both platforms host millions of freelancers and buyers.
They both are in the top list of the best hiring platforms.
Having useful tools and valid data, they work on achieving sellers' and buyers' needs.
Thus, in case you are searching for the only one answer related to the best freelancing sites, you will find several opinions which rarely coincide. The reason is that there are many other freelance websites that turn to be Fiverr alternatives or Upwork alternatives. Your job is to find your personal choice!